The new Canada Greener Homes Grant will help homeowners make their homes more energy-efficient and lower their energy bills. The Government of Canada recently launched this program to help reduce energy waste, create good jobs, and foster a green economic recovery.
"Canadians are looking for ways to save money on their energy bills and do their part to fight climate change," said Seamus O'Regan Jr., Minister of Natural Resources. "We are driving economic activity and creating jobs by improving energy efficiency and helping Canadians lower their carbon footprint. The Canada Greener Homes Grant is good for your wallet, good for the economy and good for the planet."
Up to 700,000 Canadian homeowners are eligible for grants of up to $5,000 to make energy-efficient upgrades to their homes and up to $600 to pay for an EnerGuide home energy evaluation, before and after retrofits.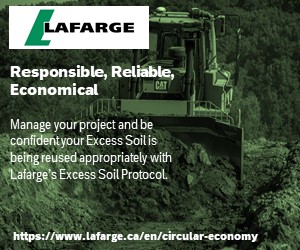 Eligible home upgrades include:
replacing windows and doors,
adding insulation,
sealing air leaks,
improving heating and cooling systems (e.g., heat pumps),
installing smart thermostats and solar panels.
To provide more energy advisors to undertake these EnerGuide assessments from coast to coast to coast, the federal government also announced a commitment to recruit and train up to 2,000 new energy advisors. This recruitment is focused on advancing diversity and inclusion.
This is one of the many steps the federal government is taking to fight climate change and protect the environment through Canada's strengthened climate plan, A Healthy Environment and a Healthy Economy.
Homeowners can go online to register, plan and document their progress, including applying for their pre-retrofit EnerGuide evaluation, choosing from a list of eligible retrofit options, scheduling a post-retrofit evaluation and applying for reimbursement.
To participate in this new initiative, a homeowner's primary residence must be at least six months old and eligible for an EnerGuide evaluation. Residences include single and semi-detached houses, row housing, townhomes, all-season cottages, mobile homes on a permanent foundation, permanently moored floating homes, small multi-unit residential buildings, and mixed-use buildings.