Funding was announced by Infrastructure and Communities Minister François-Philippe Champagne for the Junction Creek flood mitigation control and improvements project in Sudbury, Ontario.
This project will see the life span of the Maley Dam extended to 100 years, important repairs to the Junction Creek culvert, the reconstruction and improvement of a segment of Junction Creek, and a new stormwater management facility. This will ensure suitable drainage to protect the downtown Sudbury core, the Flour Mill neighbourhood, and upstream areas.
"These projects will help residents and businesses of Downtown Sudbury and the Flour Mill neighbourhood mitigate future flood damage, protecting their community during extreme weather events," said Champagne. "Investing in infrastructure increases the quality of life of residents – it's good for our economy, good for Canada, and good for Ontario."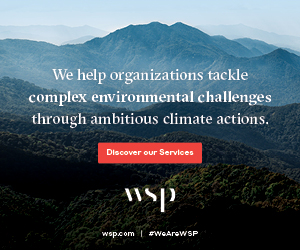 Once complete, these projects will help protect over 18,000 residents in Greater Sudbury from flooding. In extreme weather, if flooding does occur, it will allow the community to recover faster by protecting the integrity of drinking water and sewer services.
The Government of Canada is contributing over $8.8 million to this project through the Disaster Mitigation and Adaptation Fund, with the Conservation Sudbury providing the remainder.
"Investing in infrastructure and ensuring public safety are priorities of city council and I want to thank the Federal Government, as well as MP Paul Lefebvre and MP Marc Serré, for their investment and support through the Disaster Mitigation and Adaptation Fund in improving flood resiliency in Greater Sudbury," said Brian Bigger, mayor of the City of Greater Sudbury. "These funds will allow us to make important flood resiliency improvements along Junction Creek from New Sudbury into the Flour Mill and through to the downtown area and will provide comfort and security to area residents and business owners."