Squamish is one of three Canadian communities chosen for a new door-to-door pilot program to boost flood risk awareness and emergency preparedness at the household level.
The program was developed by the Canadian Red Cross, Intact Centre on Climate Adaptation, and University of Waterloo. It aims to provide residents with flood hazard information. It also aims to provide simple tips and suggestions to help reduce the risk of minor flooding at home.
Red Cross volunteers will conduct door-to-door visits in Squamish beginning March 30, 2019 to learn what families are already doing to reduce their flood risk, share additional flood protection tips, and provide local flood protection and emergency preparedness resources.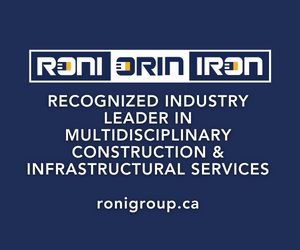 "Red Cross helps Canadians prepare for, and respond to, flooding emergencies," said Mandana Salimian, emergency management coordinator for Red Cross British Columbia and Yukon. "When we talk about flood-risk reduction, we hear from people who worry it is too costly or too difficult to implement flood-protection solutions in their homes. Over the coming weeks, Red Cross volunteers in Squamish will be sharing simple cost-effective ways people can protect their homes and help keep their families and neighbours safe."
Following this pilot study, the Canadian Red Cross will evaluate the success of this method for working with, and educating, communities.
The District of Squamish Emergency Program will work closely with the Canadian Red Cross to ensure the delivery of basic support services during emergencies and disasters which affect the community. Residents can access information and resources, as well as sign up for the free Squamish Alert emergency notification system at www.preparesquamish.ca
"Squamish is set in a geographically complex natural environment resulting in us being exposed to a number of hazards, including flooding, making it vital for each of us to take emergency preparation measures to protect ourselves and our families," said Karen Elliott, mayor for the District of Squamish. "This program builds on our efforts to prepare for community emergencies and we very much value this support from the Canadian Red Cross."