Funding for phases five to 13 of the West London Dyke Reconstruction Project in London, Ontario was announced by Marco Mendicino, parliamentary secretary to the Infrastructure and Communities Minister François-Philippe Champagne.
"Taking concrete steps to adapt to the impacts of climate change is essential to ensuring a safe prosperous future for our families, our businesses, and the environment," said Mendicino. "This project will mitigate future flood damage in downtown London, protecting essential services during extreme weather events. By investing in infrastructure that protects communities now, we are ensuring that Canadians can thrive and prosper for generations to come."
Project work includes the reconstruction of approximately 1,600 metres of the West London Dyke. Work will increase dyke elevation to better protect thousands of residents and businesses from rising water levels from the Thames River. Once complete, this project will improve the city's ability to mitigate the effects of storm and flooding events, while also protecting public utilities and transportation services, and ensuring the health and well-being of residents.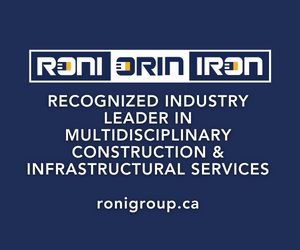 "Londoners have experienced the effects of climate change and extreme weather," said Peter Fragiskatos, Member of Parliament for London North Centre. "Mitigating these effects before they happen is critical to reducing social, personal, and economic loss in the future. The reconstruction of the West London Dyke is a positive step towards making London more resilient to extreme flooding."
In addition to providing critical flood mitigation, the dyke is also an integral part of the city's recreational pathway system that extends through numerous parks and recreation areas of downtown London. This project will further protect these natural spaces, allowing residents and visitors to maintain healthy, active lifestyles for years to come.
The Government of Canada is contributing up to $10 million to this project through the Disaster Mitigation and Adaptation Fund. The City of London will provide the remainder of the project funding. The Upper Thames River Conservation Authority will manage the project in partnership with the city.
"The federal funding from the Disaster Mitigation and Adaptation Fund will significantly reduce the time needed to complete the West London Dyke reconstruction project, and reduce the flood risk to more than 1200 homes and businesses behind the dyke," said Sandy Levin, chair of the Upper Thames River Conservation Authority.