Canada's provinces and territories received a grade of "C" on flood preparedness, as determined following a two-year national study, "Climate Change and the Preparedness of Canadian Provinces and Territories to Limit Flood Risk."
The Intact Centre on Climate Adaptation at the University of Waterloo interviewed 139 provincial and territorial government representatives responsible for managing floods, climate-related risks and emergency services from across all regions of Canada to calculate the grade.
The grade was provided on a quantitative five-point scale, which ranged from "A" for the highest state of flood preparedness, to "E" for the least prepared. A comparable study completed in 2016 resulted in a national score of "C-", suggesting that Canada's preparedness to limit flood risk has showed progress over the past four years.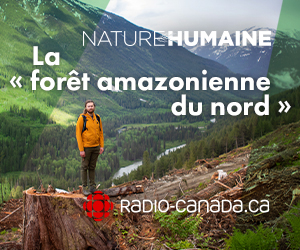 "Canada is heading in the right direction on flood risk protection.  In light of effectively irreversible climate change, both the challenge and opportunity going forward will be to continue to deploy measures to limit future risk of flooding", said Blair Feltmate, head of the Intact Centre and author on the report.
Flood Grade of Canada's Provinces and Territories
Province/Territory
2016
2019
British Columbia
D
C+
Alberta
C+
C+
Saskatchewan
C
C
Manitoba
C
C-
Ontario
B-
C
Quebec
C
C
New Brunswick
C-
C
Nova Scotia
C+
C
PEI
D
B-
Newfoundland & Labrador
D+
C+
Yukon
D+
B-
Northwest Territories
NA
C
Nunavut
NA
C-
The flood preparedness of provinces and territories was evaluated relative to criteria that addressed the following:
The state of readiness of Canada's flood plain maps;
Land use planning relative to flood risk;
Efforts to retain natural infrastructure;
Flood safety and preparedness of critical infrastructure, and;
Public health and emergency management capacity to limit flood risk.
Key highlights of the study include:
Alberta, New Brunswick, Newfoundland and Labrador, Prince Edward Island and Yukon declared that they have incorporated the impacts of climate change into their floodplain mapping initiatives, while British Columbia, Manitoba, Nova Scotia, Ontario, Quebec and Saskatchewan only collaborate with local governments and agencies regarding the incorporation of climate change into floodplain maps.
Provinces and territories reported significant strengths in emergency management, particularly related to maintaining flood forecasting and alert warning systems during flood events.
Provinces and territories showed diligence in sustainable flood management regarding effort to retain natural infrastructure, such as wetlands, within new community developments.
Provinces and territories indicated limited involvement to mitigate flood risk applied to the integrity of critical infrastructure, including electrical systems, telecommunication systems, highway infrastructure, integrity of pipelines and water supply/wastewater treatment.
Provinces and territories received relatively low scores in land use planning, reflecting the need to limit new development within floodplains, and/or to deploy existing adaptation standards to limit flood risk in vulnerable locations.
For all provinces and territories, particularly in light of a changing climate, there is both a need and opportunity to review system interdependencies (e.g., electricity generation, fuel supply, telecommunications services, etc.) to avoid cascading system failures.
Of the primary sources of flooding across Canada (i.e., riverine, urban, coastal, ice jams, groundwater), only riverine mapping has been developed by all provinces for some portion of their jurisdiction.  For all other flood sources – that prove increasingly challenging against the backdrop of climate change – the report identified that mapping efforts remain either underdeveloped, incomplete or non-existent.
"Climate change is not solely an environmental issue, it's a societal and economic one" said Charles Brindamour, CEO of Intact Financial.  "Adapting to the impacts of climate change is a collective effort. The recommendations in this report enable communities, NGOs and governments to continue to progress and accelerate resilience measures and standards that will have a lasting impact."
Overall, the study revealed that understanding of flood risk mitigation across Canada is high.  The report calls on Canadian provinces and territories to double-down on the deployment of adaptation practices to ensure that the 2024 national grade on flood preparedness becomes an "A."
To read the complete report, click here.