KingSett Capital announced that its Scotia Plaza building in Toronto has earned a Zero Carbon Building – Performance v2 Certification from the Canada Green Building Council (CaGBC) – making it the largest certified zero carbon building in Canada at more than 1.5 million square feet.
Scotia Plaza's zero carbon achievement is a result of teamwork and partnership between the building's owners KingSett Capital, Alberta Investment Management Corporation (AIMCo), James Richardson & Sons Limited (JSRL), the property management team of BentallGreenOak and lead tenant Scotiabank.
"We congratulate KingSett Capital on achieving Zero Carbon Building – Performance v2 certification, making Scotia Plaza's 40 King St. W. both the largest ZCB-certified building yet and the very first under the newly updated Standard," said Thomas Mueller, president and CEO of CaGBC. "KingSett's achievement validates that zero carbon buildings – whether new builds or retrofits – are both technically and financially feasible for owners willing to innovate and invest in a low carbon future for Canada."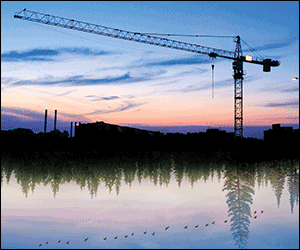 Scotia Plaza has a transition plan in place to remove all carbon-intensive mechanical system over the next 18 months. The building is going beyond the ZCB certification's latest zero carbon balance requirements by also offsetting its emissions from waste-to-landfill generated onsite using Gold Standard certified carbon offsets. The building has also achieved the largest Fitwel certification in Canada for a Multi-Tenant Base Building. This world-leading certification system promotes occupant health and wellbeing across seven health impact categories by incorporating evidence-based design and policy strategies to support physical, mental and social health within the space. Other environmental certifications include LEED Platinum and WiredScore Certified: Gold. 
 "We are proud to see Scotia Plaza's 40 King St. W. – in which Scotiabank is the primary tenant – be certified as the largest Zero Carbon Building certified in Canada," said Meigan Terry, senior vice president of Global Communications and Social Impact, Scotiabank. "As we make efforts to decarbonize our own operations though Scotiabank's Climate Commitments and support our clients in the transition to a low-carbon economy, we applaud KingSett Capital for their climate efforts, which demonstrate our collective action and dedication to sustainable business practices."
For further information about the CaGBC ZCB Standard, click here. 
Featured image credit: KingSett Capital.