The Trade Commissioner Service is launching a new recruitment campaign for Canada's most innovative cleantech companies. Select companies will have the opportunity to participate in the Canadian Technology Accelerator (CTA) Cleantech Program in the United States.
This program provides access to extensive market intelligence as well as curated access to potential investors, customers and strategic partners, sector experts and innovation ecosystems within four vibrant U.S. cleantech markets (New York, San Francisco, Boston and Denver).
The cleantech definition is broad and includes a wide range of technologies, Canadians of all backgrounds and orientations should consider applying.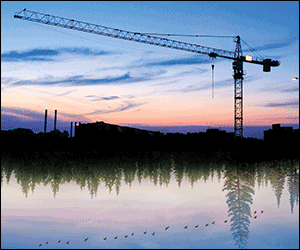 The program is seeking companies that:
are looking to raise a seed or series A round of funding either currently or within the next 12 months
have a differentiated technology and protected intellectual property
have market traction through existing sales or investment in Canada or in the United States
have a large addressable market and well-thought-out approach to capturing that market
have a strong management team
have a CEO (or founder) able to participate in the in-market programs in San Francisco, Denver, New York City and Boston and the preparatory work to capitalize on these opportunities
As part of the CTA cleantech in the U.S., participating companies will receive the following:
Up to four mentors/sector experts with wide-ranging industry experience that will help prepare to scale the business and attract customers and investors in the U.S. and worldwide
Individual deep dive by the Cleantech Trade Commissioners in San Francisco and New York to identify areas where market barriers can be reduced to promote exporting of the technology or raising funds in the U.S.
Preliminary acceptance into the 2020 Cleantech Open (CTO) Accelerator Program for all CTA cohort members that meet the CTO entrance criteria
Pitch directly to the researchers at National Renewable Energy Laboratory (NREL), with up to three cohort companies receiving 40 hours of lab time for use with third-party validation or technical problem solving completely free
Opportunities to pitch to U.S.-based investors and buyers
Review and edits to your pitch deck by an experienced graphic designer
To apply, click here.