Unilever has announced a new range of measures and commitments designed to combat climate change and promote sustainability.
The global company, which provides a wide range of consumer goods, aims to achieve net zero emissions from all products and to make a significant investment into its new Climate and Nature Fund.
"The climate crisis is not only an environmental emergency; it also has a terrible impact on lives and livelihoods," said Alan Jope, CEO of Unilever. "We, therefore, have a responsibility to help tackle the crisis: as a business, and through direct action by our brands."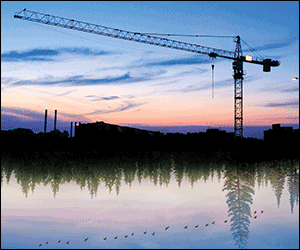 The new set of actions and commitments are as follows:
A commitment to net zero emissions from all products by 2039 – from the sourcing of the materials we use, up to the point of sale of products.
Higher standards to protect high carbon ecosystems like forests, peatlands and tropical rain forests, and a deforestation-free supply chain by 2023.
Empowering a new generation of farmers and smallholders to protect and regenerate their environment.
Introducing a new Regenerative Agriculture Code for all suppliers, which builds on the company's existing Sustainable Agriculture Code.
Implementation of water stewardship programs to 100 locations in water-stressed areas by 2030 and join the 2030 Water Resources Group partnership to scale water resilience programs.
An investment of 1 billion Euros in the new Climate & Nature Fund, which will be used over the next decade to take meaningful and decisive action.
"Our collective responsibility in tackling the climate crisis is to drive an absolute reduction of greenhouse gas emissions, not simply focus on offsetting – and we have the scale and determination to make it happen," explains Marc Engel, Unilever chief supply chain officer. "But this is not enough. If we want to have a healthy planet long into the future, we must also look after nature: forests, soil biodiversity and water ecosystems."
For further information, click here.
Feature image credit: Unilever.