The University of Toronto and more than a dozen Canadian universities have signed a landmark charter that aims to tackle climate change through a commitment to responsible investing practices.
The "Investing to Address Climate Change" charter was initiated by the University of Toronto and McGill University. It calls call on universities to, among other things: incorporate environmental, social and governance (ESG) factors into investment practices; regularly measure the carbon footprints of investment portfolios and set meaningful targets to reduce them over time; and, engage with companies to encourage them to reduce emissions.
Such measures have already been adopted by the University of Toronto Asset Management Corp. (UTAM), which manages about $10-billion in pension, endowment and other funds on behalf of the university. The UTAM plans to reduce the carbon footprint of the endowment and pension investment portfolios by at least 40 per cent by 2030.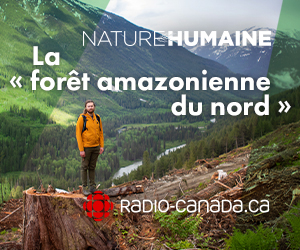 "Climate change is one of the most urgent challenges facing our world, so it is absolutely vital that Canada's universities work together to address it – and responsible investing practices like those adopted by UTAM are one way to make an impact," said Meric Gertler, president of U of T. "By signing this charter, the University of Toronto and other universities across Canada are setting an important standard for others to follow. We very much hope that other institutions will join this effort, now that the Charter has been launched."
The charter calls on all signatories to evaluate their progress regularly and share assessments publicly. Signatories also agree to ensure the performance evaluation of university investment managers takes into account their success in achieving these objectives.
The climate charter is also being signed by the following universities:
University of British Columbia
Simon Fraser University
University of Victoria
Western University
University of Guelph
McMaster University
Queen's University
University of Waterloo
University of Ottawa
Université de Montréal
Université Laval
Dalhousie University
The charter's advisory committee includes: Mark Carney, former governor of the Bank of England and Bank of Canada; Michael Sabia, director of the Munk School of Global Affairs & Public Policy and former CEO of pension fund Caisse de dépôt et placement du Québec; Pauline D'Amboise, secretary general and vice-president governance and sustainable development at Desjardins Group; and Barbara Zvan, former chief risk and strategy Officer at Ontario Teachers'​ Pension Plan.
To read the complete charter, click here.
Featured image credit: University of Toronto, by @whiterainforest.