The electrification of automobiles is the biggest change occurring in the auto industry over the past 100 years. But a recent survey indicates that Canadians have a guarded enthusiasm towards electric vehicles (EVs).
While only four per cent of Canadians currently own an EV, nearly half (49 per cent) are more likely to buy an EV today compared to a year ago or pre-pandemic, according to KPMG in Canada's 2022 Auto Survey. And 71 per cent would consider buying an EV the next time they buy a vehicle.
But there are several concerns holding them back, from the time it takes to charge an electric vehicle to battery performance in winter weather. While "range anxiety" is a major and often stated concern for Canadians considering the purchase of an electric vehicle, this is evolving into "charging anxiety" as the market matures and the need for more public EV charging infrastructure expands.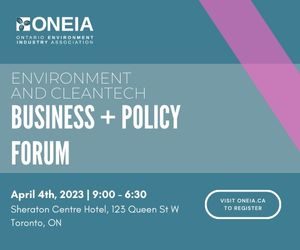 Major automakers are already on track to convert a majority of their production to electric vehicles in the coming years. According to KPMG's latest Global Automotive Executive Survey, production of electrically powered vehicles by all major original equipment manufacturers (OEMs) will rapidly accelerate through 2025, which could result in as many as 13 million global electrified (EV and hybrid) vehicles being produced annually among the top 12 OEMs, including Tesla. If capital spending is any indicator, North American OEMs are moving quickly. By 2025, General Motors, Ford and Stellantis (formerly Fiat Chrysler) all of which have recently increased their capital spending budgets are collectively expected to spend more than US$92.5 billion on EV development.
And an increase in choice for automotive consumers is on the horizon. More than 50 new electric models are expected to be introduced some time this year. GM, for instance, expects to introduce 20 electric vehicles by 2023. Ford recently announced it will double production of its electric F-150 Truck, America's best-selling vehicle. Hopefully the research and development efforts that preceded production will overcome what appears to be a disconnect between the optimism of OEMs, commitment to net-zero and the concerns of Canadian consumers, of whom 79 per cent say they won't even consider buying an EV unless it can run for a minimum of 400 kilometres on a fully charged battery.
The EV charging landscape
Rather than pumping litres of gas, EV owners will charge kilowatts (kW) to the EV's battery pack. The KPMG in Canada survey found that 74 per cent of Canadians believe charging at home will be enough for them to drive where they need to go every day. But two-thirds (66 per cent) say they're skeptical about charging an EV through a regular household electrical outlet, indicating more consumer education is needed about home charging. While 87 per cent say they have "no intention" of "rationing electrical usage" in order to charge an EV, this won't be an issue since EVs use power draws similar to many household appliances.
Household charging is going to be impacted by Canada's changing urban landscape. Many Canadians who live in apartments, row housing and condominiums don't have an immediate solution to home-based charging, so they need the ability to charge an EV away from their home. KPMG found that 85 per cent of Canadians are expecting gas stations to offer the ability to quickly recharge EVs sometime within the next five years. But Canadians also want the ability to charge their car at work (87 per cent), at shopping malls (also 88 per cent) and on the street (63 per cent).
All-electric range (AER) refers to how far an EV can travel on a full charge, which depends o battery capacity, as well as factors such as weather and topography. Extreme hot or cold weather will drain the battery faster, as will driving in a mountainous region. According to the Electric Vehicle Database, the average range of EVs is 315 km, though every model is different, and ranges are improving as technology advances. For example, the Nissan LEAF currently offers a range between 270 to 385 km on a full charge, while Tesla offers a range between 491 and 614 km. Mercedes-Benz recently unveiled its Vision EQXX concept, a compact car that, according to the company, can travel more than 1,000 km on a single charge.
Read the complete report here.