Industry commitments to net zero deforestation in the consumer goods sector are unlikely to be met, unless commodity producers in the supply chain rapidly improve their management of deforestation risks and opportunities, according to new investor research from the Carbon Disclosure Project (CDP) report, "Zeroing-in on Deforestation."
The report ranks 27 of the largest and highest impact palm oil, timber, soy and cattle traders and producers on how they are managing deforestation risk and opportunities within their supply chains.
According to the report, companies in four Forest Risk Commodities (FRC) sectors – cattle, soy, palm oil and timber, which are responsible for 80 per cent of deforestation globally – are not employing practices to prevent ongoing deforestation.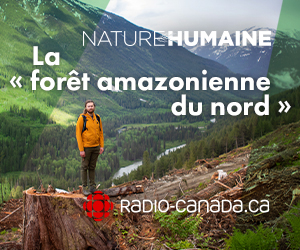 In particular, soy and cattle producers including companies such as Glencore Agriculture, Minerva Foods and JBS, the largest meat processor in the world, fare very poorly.
Among the cattle producers assessed, the report finds that there is almost no visibility on where their cattle are bred or reared, and just three major soy suppliers can fully map their supply chains, which is prohibiting them from reducing the risk of sourcing from areas impacted by deforestation. In the case of both soy and cattle, companies' innovations are failing to tackle deforestation at scale.
The report also highlights the importance of holding companies to account against third-party sustainability standards within the palm oil and timber sectors. It is also notable that there are no existing third-party deforestation certification standards for cattle producing companies at all.
"The companies assessed in this report are key suppliers to the Consumer Goods sector covered in our previous report," said Carole Ferguson, head of investor research for CDP. "What is clear from this research is that if FMCGs are relying on this part of the supply chain to meet their net zero deforestation ambitions – a lot more work needs to be done. Bold and urgent action from these producers is the critical first step in tackling deforestation throughout the supply chain."
Consumer goods giant Unilever recently unveiled a new set of sustainability commitments, including to end its contribution to deforestation,  amongst other pledges. Meanwhile, the Consumer Goods Forum – representing the world's largest Consumer Packaged Goods brands – has announced a fresh push to tackle deforestation with its Forest Positive Coalition of Action.  This push by some of the world's most influential FMCG companies underlines the importance of immediate action across the broader supply chain.
 To read the CDP report, click here.