The Government of Canada is investing in Clean Foundation's Youth Climate Action Now (YouCAN) project to support the Clean Foundation and partners in the Atlantic provinces in engaging with 70,000 youth to empower them to take climate action in their own lives and communities.
Through regional, grade-appropriate climate action education, the YouCAN project will improve youth's climate awareness and understanding of climate science and solutions. A key pillar of this project will be to provide professional learning to 2,000 educators and give them tools to support youth in their climate action initiatives.
"Climate education is imperative for the next generation of Canadians to understand the science and solutions behind the global climate change challenge that will greatly affect them in their lifetime," said Shannon Harding, director of education and engagement with the Clean Foundation.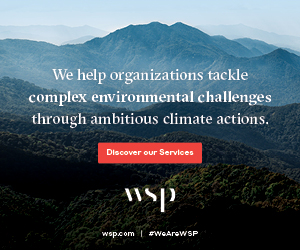 "YouCAN's collaborative regional approach to climate education allows local issues with local solutions to be highlighted, creating momentum across the Atlantic provinces on climate education programming, while connecting youth with opportunities to get involved in their communities."
The Government of Canada's Environmental Damages Fund is the source of funding (in the amount of $4,499,737) for this project under its Climate Action and Awareness Fund. The Climate Action and Awareness Fund was created from the $196.5-million fine paid by Volkswagen for circumventing Canada's environmental protection rules, the largest environmental fine in Canadian history.
The Climate Action and Awareness Fund is investing $37.8 million in climate change projects for youth across Canada. These projects will engage and empower youth to take real climate action in their communities and help Canada meet the target of net-zero greenhouse gas emissions by 2050.