The University of Waterloo is offering Canada's first Sustainability and Financial Management degree to prepare a new generation of accounting and finance professionals to lead businesses through an era of environmental sustainability.
The program brings together teaching and research expertise from Waterloo's School of Accounting and Finance and its pioneering Faculty of Environment.
"Companies globally have established sustainability goals and targets to minimize their environmental impacts," said Blake Phillips, deputy director of Waterloo's School of Accounting and Finance. "However, despite this progress, win-win processes and strategies for both the firm's bottom line and the environment are needed. This program is designed to fill the talent gap of sustainability leaders who have the expertise to quantify, report and integrate sustainability considerations — natural system and social — into the firm's long-term business strategy and decision-making process."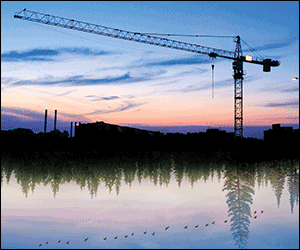 In earning their degree, students will not only master the practices of accounting and financial management, but also delve into environmental law, social equality, carbon emissions, and ecosystem science. The first cohort of students will begin classes in the fall of 2022.
The Sustainability and Financial Management program is also part of Waterloo's leading co-operative learning program, giving students up to 20 months of paid on-the-job experience working for some of Canada's top companies. Credits earned count towards Chartered Professional Accountant or Chartered Financial Analyst accreditation.
"Sustainable finance may seem like a new concept for some, but almost overnight we've seen an explosion in demand for professionals with this kind of experience," said Jean Andrey, Dean of Waterloo's Faculty of Environment. "Our graduates will be among the first to apply a new standard of measuring success in a way that protects the planet and its people."