Deputy Prime Minister and Minister of Finance, Chrystia Freeland, has announced the 2021 Climate Action Incentive payment amounts for Canadians who live in provinces that do not have a pollution pricing system of their own (Ontario, Manitoba, Saskatchewan and Alberta).
This is part of the federal government backstop, which ensures there is a consistent price on pollution across Canada and that approximately 90 per cent of proceeds go directly to Canadians.
"Pollution has a cost. We see it in the wildfires that devastate our communities, in the melting permafrost that threatens our infrastructure, and in the powerful storms that flood our basements and damage our roofs," said Freeland.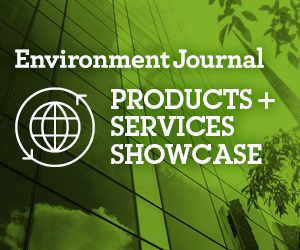 "By putting a fair price on pollution across the country, we're making sure Canadians and Canadians businesses have good incentives to innovate and create clean solutions. And for provinces without their own pricing system, we're returning the proceeds with approximately 90 per cent going directly to Canadians and, in fact, leaving most better off. Our government knows that a price on pollution is the cleanest, clearest, and most efficient way to combat climate change."
Canadians will receive their incentive payments when they file their 2020 personal income tax returns. A family of four will receive $600 in Ontario, $720 in Manitoba, $1,000 in Saskatchewan and $981 in Alberta. Families in rural and small communities receive an extra 10 per cent.
The majority of families receive more funds back than they pay under the system, with families that earn less benefitting the most, on average. The federal government is putting a price on pollution to ensure Canadians and Canadian businesses have incentives to reduce their pollution and find cleaner ways of doing business.
The government is also proposing to shift Climate Action Incentive payments to quarterly amounts paid through the Canada Revenue Agency's benefit system, as early as 2022.
"By continuing to return proceeds to Canadians through the Climate Action Incentive, the majority of families will continue to be better off, with low-income families benefitting the most. In combination with the 63 other measures in Canada's strengthened climate plan, our government is on track to exceeding our 2030 Paris Agreement target – the first time in Canadian history that a federal government is set to not just meet, but exceed, a climate target," said Jonathan Wilkinson, Minister of Environment and Climate Change.
To protect Canadians from the dangers and costs presented by climate change, and to ensure that Canada continues to reduce its greenhouse gas emissions, the government introduced a price on carbon pollution across Canada in 2019. All direct proceeds from pricing carbon pollution under the federal system are being returned to the jurisdiction in which they were collected. The government does not keep any direct proceeds from carbon pollution pricing.
For further information, click here.