Seamus O'Regan, Canada's Minister of Natural Resources, announced funds for Laval University to support a climate change adaptation training program for urban planners, architects and engineers.
This project will provide training on current and future climate change impacts such as flooding and coastal erosion, risk assessment methods, adaptation measures and the role of urban planners, architects and engineers in a changing climate context. This training will help communities integrate adaptation solutions, such as nature-based infrastructure, into their decision-making practices, in order to build more resilient communities.
"As our climate continues to change, we need to re-think and adapt many aspects of how we design and build our communities," said O'Regan. "Projects like this will improve the health, safety, and quality of life for Canadians by helping to build more climate resilient communities."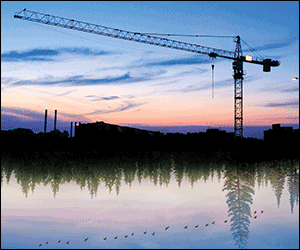 Laval University is working with several professional organization partners to develop the curriculum.
This federal funding of $1 million is part of Natural Resource Canad's Building Regional Adaptation Capacity and Expertise (BRACE) Program, a five-year, $18 million initiative under the Adaptation and Climate Resilience pillar of the Pan-Canadian Framework on Clean Growth and Climate Change. The BRACE Program works with provinces to support training and knowledge-sharing activities that increase the ability of organizations, businesses and communities to adapt and accelerate their climate resilience.
The Quebec Ministry of the Environment and the Fight against Climate Change also provided funding for this project, through its 2013-2020 Climate Change Action Plan.
"Engineers, urban planners and architects have an important role to play in the fight against climate change, being responsible for the planning and construction of work well matched for the effects of these changes," Benoit Charette, Quebec Minister of the Environment and the Fight Against Climate Change.
"This is particularly important in Quebec, since the risks associated with increased flooding, coastal erosion and heat waves are already having consequences for communities, infrastructure and the economy. This training will give them all the tools they need to make Quebec a more resilient society," added Charette.