The statistics on waste in Canada are startling. According to a recent study, only nine per cent of plastic waste is recycled; 86 per cent is dumped in landfills, four per cent is incinerated, and one per cent is leaked into the environment, resulting in a loss of $7.8 billion based on value of raw materials in 2016. This "take-make-waste" model is generating vast amounts of waste, negatively impacting the environment through biodiversity loss, degradation and pollution.
A circular economy that promotes the reuse and recycling of materials in a closed and sustainable loop can help address this major environmental, economic, and social challenge.  Collectively, there is a need to develop solutions to enable a zero-waste economy, inclusive of a strategy for the recyclability of plastics and other materials and reducing barriers to reuse and recycling at large.
Earlier this summer I had the privilege of attending and participating as a panelist at the inaugural Circular Economy Summit in Toronto. Over the course of two days, my colleagues and I had the opportunity to collaborate and learn from some of the leading voices advancing the circular economy in Canada. We also had the opportunity to share insights from CSA Group's research and standards development work on the topic.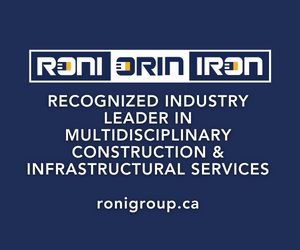 The conference yielded countless takeaways and next steps, with one of the most ubiquitous being the pressing need for the establishment and adoption of common, national circular data, definitions, and standards. Currently, the full potential of circular efforts is not being realized with industry, policy makers and other stakeholders often working in silos, using different terminology, and adhering to different processes and guidelines. The benefits of establishing a set of common definitions and frameworks are significant, allowing various actors across the supply chain to cohesively measure circularity, track and monitor progress, identify and fill the gap between data reality and potential, develop global baseline measurements, and progress towards a future where this data will be used to drive decision-making and improve business models.
With a focus on standards, CSA Group has been working with industry experts and stakeholders to help advance the development of standardized definitions across various sectors including circular built environment, electric vehicle battery recycling, and resource recovery. Specifically, CSA Group's ongoing work on recycling and plastics has yielded some important takeaways and learnings that can be applied to other foundation-building efforts across different industries and sectors.
The importance of thinking globally and acting locally
Transitioning to a low-carbon, circular economy in Canada will require a national circular economy strategy and innovation ecosystem. Establishing a national approach to standards, data and definitions will contribute to effective decision-making, and help advance circular economy principles. Clear definitions, data and standards are important to both policymakers that are seeking to achieve specific circular outcomes associated with products and materials and to the regulated community that must deliver them. It is of importance to the resource recovery and waste management sector as it will determine collection, sorting, and supply chain design towards a circular economy for all materials and products in Canada.
The development of National Standards of Canada can facilitate international and/or interprovincial trade by helping ensure that all stakeholders adhere to the same procedures, processes, or product specifications, using the determined definitions as a baseline for communication. Standards can help to ease logistical procedures, facilitate trade, improve quality, and demonstrate compliance, by developing agreed upon harmonized definitions.
Furthermore, rectifying the absence of available data tracking tools and recycling flows and the lack of a unified reporting paradigm with which to collect the data is of vital importance to all sectors and to governing bodies if Canada is to transition from a linear to a circular system.
It is important that stakeholders across the entire Canadian value chain approach circularity efforts in a consistent way, grounded by a common foundation. This cohesion will not only help ensure that circular efforts are streamlined and effective within Canada, but that the country's circularity efforts remain on par with the efforts of countries around the world.
Building a Canadian foundation for circular definitions and standards is crucial, but in an increasingly globalized world, ensuring that these definitions and standards are compatible with international ones is vital. In 2019, the International Organization for Standardization (ISO) established ISO/TC 323 on Circular Economy, a technical committee tasked with designing a set of a set of internationally agreed principles, terminology, a framework of what a circular economy is, and methods for measuring and assessing circularity.
Soon, ISO/TC 323 is expected to publish important standards focused on: defining what the circular economy is and how it can be implemented; providing guidance on the transition of business models and value networks to achieve a circular economy; measuring and accessing circularity performance impacts; providing a methodology for improving the accuracy and completeness of circularity data; and addressing sustainability in secondary resources management in developing and emerging economies.
The Canadian Mirror Committee to ISO/TC 323, which CSA oversees, is an active participant in the development of these ISO standards. In the coming months and years, this mirror committee will determine if adoption of the standards is a good fit for advancing a circular economy in Canada.
Canada's standards development community will need to work collaboratively to identify gaps to determine where Canadian-specific standards are needed. CSA Group has access to a multitude of expert members who are more than ready and capable of developing and publishing standards for Canada focused on terminology and methods for measuring and assessing circularity. Although this work is well underway, we must practice restraint and patience as our international counterparts work through the process. Harmonizing our approach to the circular economy, within our own borders and beyond, is a crucial foundational step.
Collaboration is essential
In 2024, CSA Group is set to publish a new National Standard of Canada on Definitions of Plastic Recycling which will aim to set a common definition of plastics recycling. This standard will be the product of years of collaboration and input from countless experts.
To start, throughout the development process, international standards like those developed by ISO will be carefully reviewed to ensure harmonization. On the home front, CSA Group has established a Technical Committee on Circular Plastics and Waste Management comprised of volunteer experts representing governments, regulators, and stakeholders from the recycling, material recovery, and supply chain areas to develop the standard using an accredited, consensus-based approach, which will also include the opportunity for review by the public.
In recent years, Canada has also led the development of important pacts and coalitions aimed at bringing stakeholders together. For example, on the plastics front, the Canadian Plastics Pact (CPP) brings together experts and leaders in the national plastics value chain to collaborate and rethink the way we design, use and reuse plastic packaging to realize a circular economy for plastics in Canada.  The work being undertaken by CPP, such as the Data Working Group that CSA Group sits on which aims to improve data collection, tracking and reporting of plastics in Canada has significantly contributed to the work on our technical committee.
These examples of collaboration illustrate an important point: developing circular solutions requires collaboration. The issues at hand are complex, requiring systematic solutions informed by various stakeholders who each bring their expertise and lived experience to the table. No one individual, organization, pact or company will address Canada's waste issues alone.
Looking ahead and next steps
Establishing a circular economy is Canada is well within reach but must be established on a solid foundation of shared definitions, data and standards in Canada. The benefits of doing so are innumerable. First and foremost, alignment will help ensure that all levels of government, industry and relevant stakeholders are "speaking the same language", making adherence to regulatory and voluntary measures more streamlined and consistent. Cascading from this are several economic, environmental and social benefits including emission reduction, climate change mitigation, and improvement of product life and traceability measures.
To learn more about CSA Group's research, standards-based solutions, other activities that support a circular economy in Canada or how you can get involved, visit CSA Group's website.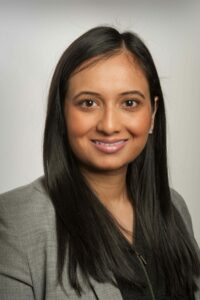 Priya Patel is a program manager of Environment and Business Excellence Standards at the CSA Group in Brampton, Ontario.
Featured image credit: Getty Images.