Dillon Consulting Limited has acquired Internat Energy Solutions Canada (IESC), an engineering consulting firm committed to promoting a sustainable economy, government, and society.
Founded in 2009 with offices in Toronto and Calgary, Internat Energy Solutions Canada has been providing private and public sector clients with comprehensive energy management solutions across North America. With a focus on energy conservation and efficiency, greenhouse gas (GHG) reduction strategies, and the integration of renewable energy production, Internat has been supporting energy transition and decarbonization for more than 15 years.
"We are thrilled to announce the acquisition of IESC, a leading energy management firm that will allow us to expand our offerings and accelerate the energy transition and decarbonization for our clients," said Sean Hanlon, CEO of Dillon Consulting Limited.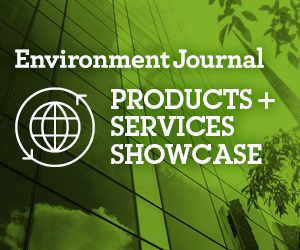 "We have collaborated with IESC for several years and witnessed their remarkable expertise and experience in implementing sustainable solutions. Our values are aligned, and we are excited to join forces and deliver solutions that enable our clients to achieve their decarbonization and energy transition objectives. With this acquisition, we are poised to meet the growing demand and need for sustainable solutions, and we look forward to the exciting opportunities ahead."
The acquisition of IESC is anticipated to accelerate the growth of Dillon's new Energy Transition Business Unit and support the continued growth of Dillon's Facilities Business Unit by strengthening their technical depth in the Ontario Market. Internat Energy Solutions Canada's values are strongly aligned with those of Dillon's. The addition of the entrepreneurial leaders of Internat as owners of Dillon, strengthens and supports the growth and sustainability of Dillon's employee-owned firm.
"On behalf of IESC, we are excited to have the next chapter of our evolution to be with Dillon, a company that aligns in strategy, core values and vision with which our organization was founded on," said Livio Nichilo, CEO of Internat Energy Solutions Canada.
"There is anticipation for the opportunities that will develop from our industry leading experience and expertise, paired with Dillon's exceptional reputation within the broader consulting community. The landscape of our industry is changing as the movement towards a low carbon economy, locally and internationally, rapidly accelerates. With this change, IESC is poised to become an integral part of the Dillon team and secure a continued prominent role in this energy transition."