Work has officially commenced on an energy efficiency program for public sector buildings in Newfoundland and Labrador. The provincial government's program will result in a retrofit of public sector facilities reliant on fossil fuels.
The Energy Efficiency and Fuel Switching Program is supported by an investment of $25.96 million from 2018-2022. This includes the provincial portion of $12.98 million and a matched contribution of $12.98 million from the federal government through the Low Carbon Economy Leadership Fund.
The $2 billion fund is an important part of the Pan-Canadian Framework on Clean Growth and Climate Change. The fund supports the framework by leveraging investments in projects that will: generate clean growth, reduce greenhouse gas (GHG) emissions and help meet or exceed Canada's Paris Agreement commitments. The fund is helping to: create jobs; deliver clean, sustained growth; support innovation; and, reduce energy bills.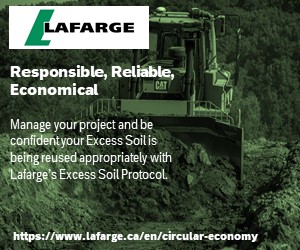 The program in Newfoundland and Labrador supports energy efficiency and fuel switching retrofits in existing public sector buildings that are reliant on fossil fuels for space heating, such as post-secondary institutions and medical clinics. Implemented by the Department of Transportation and Works, the program will help decrease GHG emissions and improve energy efficiency in public sector buildings. Projects involving fuel switching to electricity will also assist in rate mitigation efforts.
The Energy Efficiency and Fuel Switching program is an opportunity to remove many of the emissions generated in Newfoundland and Labrador, according to Kieran Hanley, executive director of the Newfoundland and Labrador Environmental Industry Association. Hanley told VOCM Local News that the province has an energy mix that is about to be almost 100 per cent clean with Muskrat Falls coming online, and that there's an opportunity to use that electricity to remove all of the emissions that are generated in the province. He pointed out that Muskrat Falls is an asset that will be in place for decades so therefore the impact, from an environmental perspective, is significantly lower than diesel.
For further information on this program, click here.
For further information on the Low Carbon Economy Leadership Fund, click here.
Featured image from VOCM: Confederation Building.