Unless you have figured out deep space or time travel, there is no escaping climate change. Every living thing on this planet is, and will continue to be, affected by the global crisis. Yes, it's an environmental emergency that demands worldwide attention and advocacy. Yes, it's the existential threat of our lifetime that must be tackled by policy and human behaviour change. And yes, it will cost you in real financial terms. But what can you do about it?
You can pay the true cost of your footprint via carbon tax, cap-and-trade, or fee-for-service or you can reject all pricing mechanisms and demand voluntary measures. Either way, you are going to pay for climate change, eventually. The financial hit will come from product and service price hikes and increased insurance rates. According to the Insurance Bureau of Canada, property and casualty insurable losses rose by an average of $405 million/year between 1983 and 2008 and then jumped to $1.8 billion per year from 2009 to 2017. The impact will also be felt through reduced GDP. A recent report from the International Monetary Fund said climate change was set to reduce world real GDP per capita by 7.22 per cent by 2100—some countries will fare worse than others. And your retirement savings will be impacted by losses from climate risk-impacted companies in your investment portfolio.
Mark Carney, Governor of the Bank of England, says the financial sector has the ability to "move capital from where it is today to where it needs to be tomorrow." The Caisse de dépôt et placement du Québec, the Ontario Teachers' Pension Plan, and the OPSEU Pension Trust have all committed to carbon-neutral portfolios. Climate change was highlighted as a vulnerability by Governor Stephen Poloz in the Bank of Canada 2019 Financial System Review: "limited understanding and mispricing of climate-related risks could potentially increase the costs of transitioning to a low-carbon economy." Some 101 financial institutions from 38 countries have adopted the Equator Principles—a risk management framework to guide investment decisions related to environmental and social risk in projects. Measuring and valuing climate risk is rapidly redefining our economy. We're at the beginning of the greatest economic transition in the earth's history, and it's coming just in time.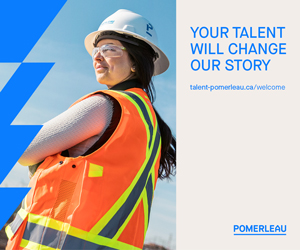 Addressing climate change is not a choice to make; it is a matter of survival. Our primal human nature is to wait until the crisis is literally at our front door before we act. Nobody knows exactly what is going to happen in the decade of decision ahead of us, but like anything worth having, we're going to have to pay for it. Let's not wait until there is a daily news cycle of people dying around the world from extreme weather impacts and the lack of food, water, and habitat causing the migration of millions of climate refugees before we do. The resulting conflicts and political chaos would just add to the sad and scary headlines.
It might be that the climate crisis will get a lot worse before it gets better, but I have faith in the human species to figure it out and adapt. Nobody wants the alternative.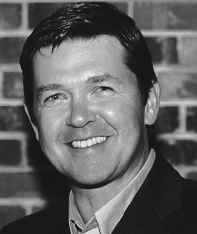 Todd Latham, founder of Actual Media Inc. (owner of environmentjournal.ca), welcomes your comments, rants or raves at todd@actualmedia.ca. This article previously appeared in the "Closing Shot" column of the January/February edition of ReNew Canada magazine.
Featured image caption: We're going to stare at the burning match of climate change for a while before we light the flame of global economic transformation. Let's not wait until we burn our fingers before we do.