The Regional Municipal County (RMC) of La Rivière-du-Nord will receive more than $9.1 million in Green Municipal Fund (GMF) support for a new project to reuse residual materials in the eco centres of the RMC of La Rivière-du-Nord.
The GMF is a $1-billion program funded by the Government of Canada and delivered by Federation of Canadian Municipalities (FCM).
"In collaboration with the Federation of Canadian Municipalities, the Government of Canada is helping communities reduce their carbon footprints and operate more efficiently. These pilot projects will help municipalities become more eco-efficient, improve the quality of the environment, and offer citizens access to greener services, equipment and tools," said Stéphane Lauzon, Member of Parliament for Argenteuil-La Petite-Nation, on behalf of the Ministry of Infrastructure and Communities.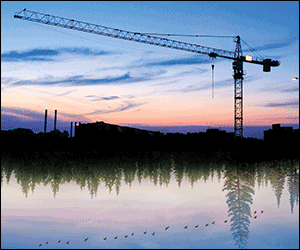 With this funding, the RMC de La Rivière-du-Nord will be able to develop better management of residual materials, mainly by significantly reducing landfill sites and recycling residual materials on its territory.
Currently, the RMC manages four eco centres that recover 900 tons of residual materials per year, and only materials that are in a condition to be resold are accepted. The funding will enable the RMC to build new infrastructure, including a reuse shop and a new energy-efficient eco centre in Saint-Jérôme, to optimize the Saint-Hippolyte and Prévost eco centres, and to treat construction, renovation, and demolition residues as well as non-reusable materials.
"Municipalities are important partners in climate action," said Jonathan Wilkinson, Minister of Environment and Climate Change. "Their local and innovative solutions to help reduce greenhouse gas emissions will build upon the national work already underway to protect our environment, strengthen local economies, and create well-paying jobs in communities across the country."
GMF is focused on local sustainable development projects that improve the quality of life in communities across Canada, and this project directly meets this goal.
"The new eco centres are an important step in adopting sustainable measures in the region," said Scott Pearce, a vice-president with FCM and Mayor of the Township of Gore. "Reducing the amount of residual material going to landfill is not only good for the environment, but also helps people live healthier and build more sustainable communities."