The Ministry of Energy and Natural Resource, and the Federation of Canadian Municipalities (FCM) are providing an investment of more than $1 million through the Green Municipal Fund (GMF) for six transportation projects in communities across Quebec.
"In Canada, the transportation sector accounts for 25% of greenhouse gas emissions and municipalities have influence over half of all emissions," said Scott Pearce, president of FCM. "In order to transition to net-zero, it is therefore imperative that local governments and their partners continue to take an active part in providing sustainable transit options to Canadians and in greening local public vehicles and transit systems."
According to Pearce, the funding for five communities in the Laurentians, Outaouais and Montreal regions of Quebec is a positive step in that direction. "Made possible by an endowment by the federal government to FCM's Green Municipal Fund, this funding is further proof that strong collaboration between different orders of government is essential to tackle the challenge of our time: climate change."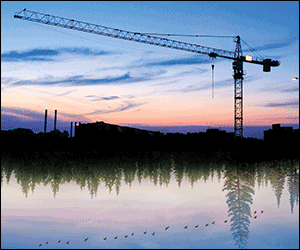 The City of Mirabel receives $350,000 to pilot a self-serve electric bicycle service program outside a major urban centre, which will feature a fleet of roughly 50 bicycles across 15 stations. Data collected during this project will be used to assist other neighbouring municipalities looking to implement their own electric bicycle service.
The City of Gatineau receives $175,000 to study methods to reduce the greenhouse gas emissions of its fleet of 900 vehicles with the goal of developing a five-year plan. The study will also examine existing and planned measures to reduce emissions, including the city's fleet electrification pilot project.
Outaouais Regional Council for the Environment and Sustainable Development receives $23,750 to conduct a feasibility study on sustainable methods of transportation, including electric and hybrid car sharing, in the rural communities of Chelsea, Cantley, La Pêche and Val-des-Monts. The study aims to identify facilitating factors and obstacles and assess the interest of residents and organizations in adopting alternative modes of transportation.
The Ville de Saint-Sauveur receives $303,600 for a feasibility study and a pilot project to test the viability of an electric truck, with the goal of eventually replacing more fossil-fuel vehicles with electric ones.
The Groupe de recommandations et d'actions pour un meilleur environnement (GRAME) in Montreal receives $170,000 to carry out a series of studies to support the integration of a cargo tram and cargo bike system with a proposed tram network in a Transit Oriented Development (TOD), the eco-neighbourhood in Lachine. If built, the network would significantly reduce emissions, road congestion, noise and air pollution and contribute to improving active transportation infrastructure in an urban area.
GMF, administered by the FCM, is funded through an endowment by the Government of Canada. Its unique mix of funding, resources and training gives municipalities the tools they need to build resiliency and reduce greenhouse gas emissions.
Featured image: Getty Images