General Market Commentary
The Bank of Canada's Senior Deputy Governor, Carolyn Rogers, recently presented her views on why interest rates could settle at a higher level than Canadians are used to, with a warning to prepare for challenging outcomes.
According to Rogers, the major global forces that were pushing down longer-term interest rates may have peaked and could start reversing and ongoing conflicts in Ukraine and in Israel-Gaza could worsen or spread, which might push up energy prices and translate into higher inflation.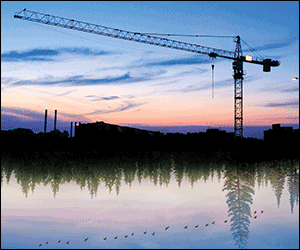 For businesses, the cost of paying down debts is rising even as the pace of revenue growth is slowing. However, pointed out Rogers, most businesses are managing, and insolvencies remain in line with pre-pandemic levels.
In other news, Export Development Canada's latest annual report on clean technologies revealed a record $1.2 billion invested in cleantech last year, the highest investment since 2018. The report also states that early-stage funding is critical to the success of the cleantech sector.
In addition, Foresight Canada, the country's largest ecosystem accelerator, has released a list of Canada's 50 most investible cleantech ventures. The Foresight 50 features inspiring cleantech ventures across a range of industries and sectors that provide solutions to some of society's most pressing issues, including green housing and emissions reduction.
Hot Sector News
This month we're putting the spotlight on Ottawa-based Thermal Energy International (TSXV: TMG), which provides energy efficiency and emissions reduction solutions to Fortune 500 and other large multinational companies. With a suite of 10 proprietary technologies, the company's customized solutions are designed to save customers money by reducing their energy use and cutting their carbon emissions.
Thermal Energy has engineering and sales offices in Canada, the United States, the United Kingdom, Germany, Poland, Italy, and France. By providing a unique mix of proprietary products together with process, energy, and environmental engineering expertise, Thermal Energy delivers custom engineered solutions with financial and environmental benefits for a growing number of customers, mainly in the following industries: food and beverage, pharmaceutical, pulp and paper, chemicals and petrochemicals, and hospitals.
The growing demand for these solutions can be attributed to the rising number of companies around the world committing to reducing their carbon emissions, compounded by the continually rising cost of carbon and ongoing volatility in natural gas prices.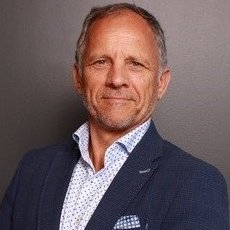 Thermal Energy International President and CEO William Crossland.
President and CEO William (Bill) Crossland has profitably grown the company from $1 million in annual revenue to $25 million. Since joining the board in 2007, and taking on the CEO role in 2009, Crossland has focused on increasing the company's number of proprietary thermal energy efficiency technologies from one to 10 both organically and via acquisitions.
Working in partnership with its customers, Thermal Energy helps them achieve their environmental and operational goals by delivering unique, innovative proprietary solutions to reduce energy use and carbon emissions.
"As a society we loose approximately two thirds of the energy we use due to inefficiency. That means at least 50 per cent of the carbon emission reductions we need in order to reach our global targets must come from energy efficiency," says Crossland. "With 50 per cent of industrial energy use lost as waste heat, we help companies recover up to 80 per cent of energy lost in typical boiler plant and steam system operations. Our mission is to save customers money, not add to their costs. Over the last few years, we've doubled our capabilities to develop, design and deliver multiple turnkey projects."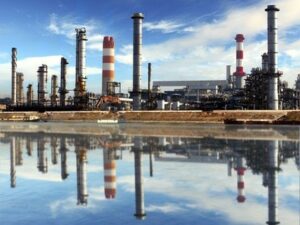 For the chemicals and petrochemicals, industry, Thermal Energy provides durable steam traps that are customized to meet unique needs and require virtually no maintenance – providing years of trouble-free service.  The company offers a ten-year "no fail" performance warranty.
Given the extensive travel and site visits required to deliver customized solutions to their clients around the world, Crossland concedes that the pandemic was a very challenging time. But he is pleased to report that "our profitability has returned for the last three quarters in a row, revenue is up significantly and the number of projects we are now developing for customers is almost triple what is was pre-pandemic."
Orders received in fiscal 2023 was a record $27.3 million, up 130 per cent for the previous year and the company has recently reported strong first quarter results. Highlights are as follows: revenue of $5.2 million, a 66 per cent increase from the same quarter last year; gross profit of $2.8 million, more than doubled from a year ago; and, an EBITDA of $414,000 compared to a loss of $230,000 in the first quarter of last year.  The company has also received more than $14 million in orders in the first five months of fiscal 2024 and had a record backlog of $22 million as of October 24, 2023.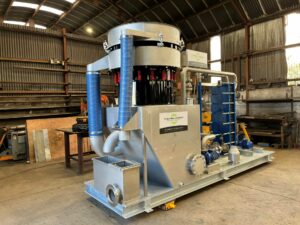 Thermal Energy's RBT unit pioneering the use of wastewater in the heat exchange for a leading textile manufacturer.
"We are proud of the substantial growth in our revenue and gross profit during the quarter, as well as the strong turnaround in our bottom line compared to a year ago," explains Crossland. "Subsequent to quarter end, we received our largest heat recovery order in several years – and our first turn-key heat recovery order from a pharmaceutical company."
Furthermore, he points out that their customer base provides a strong opportunity for re-occurring revenues, with 80 per cent of orders being repeat orders from existing customers. "Over the last few years, over 60 per cent of our order intake value has come from our top 10 customers. So far, we have only partially penetrated approximately 100 of these customer sites. But these customers have over 1,000 sites worldwide so even with our best customers we are likely less than five per cent penetrated."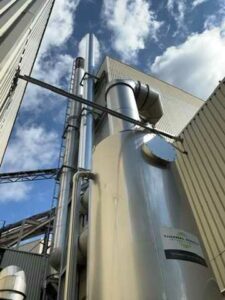 Thermal Energy's FLU-ACE installed for a heat recovery project at a major multinational brewery.

Crossland is not content to let any opportunity escape the stack. Looking to 2024, he is keen to continue building the company's global presence, organically and through acquisition, helping more companies cut costs and curb carbon emissions. "Improving thermal energy efficiency is one of the cheapest and easiest ways to reduce industrial carbon emissions, and using Thermal Energy is one of the fastest and lowest risk ways for our customers to achieve carbon emission reduction goals," emphasizes Crossland.
Today the stock price of Thermal Energy is $0.18.
Stocks to Watch
Here is a list of Canadian cleantech stocks that we are monitoring for this column. This list of public companies is by no means complete, and we are open to suggestions from our advisors and readers.
Name
Symbol
Price in $CDN
(October 16/23)
Price in $CDN

(November 15/23)

 

% Change

Algonquin Power & Utilities Corp.
AQN
$7.78
$7.84
+0.77%
Anaergia Inc.
ANRG
$0.34
$0.28
-17.65%
Ballard Power Systems Inc.
BLDP
$5.04
$5.07
+0.60%
*Biorem Inc.
BRM
$0.87
$0.89
+2.30%
Boralex Inc.
BLX
$27.22
$30.18
+10.87%
*CHAR Technologies Limited
YES
$0.54
$0.48
-7.41%
Electrovaya Inc.
EFL
$3.44
$3.63
+5.52%
Engine No 1 Carbon Streaming ETF
NETZ
$70.70
$73.09
+3.38%
EverGen Infrastructure Corp.
EVGN
$2.54
$2.23
-12.20%
Greenlane Renewables Inc.
GRN
$0.20
$0.16
-20.00%
H2O Innovation Inc.
HEO
$4.20
$4.20
0%
Li-Cycle Holdings Corp
LICY
$3.83
$0.93
-75.72%
Loop Energy
LPEN
$0.17
$0.095
-44.12%
*Thermal Energy International Inc.
TMG
$0.19
$0.18
-5.26%
TransAlta Renewables Inc.
RNW
$12.48
$12.34
-1.12%
UGE International Ltd.
UGE
$1.74
$1.34
-22.99%
Westport Fuel Systems Inc.
WPRT
$7.49
$8.59
+14.69%
Zinc8 Energy Solutions Inc.
ZAIR
$0.010
$0.090
+800%
*The author of this column owns equity. It is not meant to be an endorsement, but simply a statement of this fact.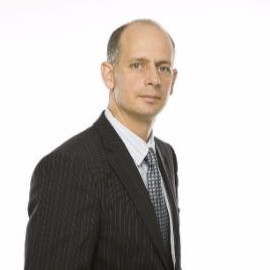 James Sbrolla is a veteran of the financial and environmental industries. His career has been focused primarily on public and private companies in the clean technology sector. He is a member of the Environment Journal Advisory Board.
This column is written by James Sbrolla and Connie Vitello, editor of Environment Journal. To pitch an idea for an upcoming Market Watch column, or to suggest a stock, please email connie@actualmedia.ca.