As climate change unfolds before our eyes, we are starting to experience the impacts of extreme weather conditions. Unseasonably hot weather and dry conditions has caused an increase in wildfires which have become endemic in Alberta and British Columbia.
As of today, there are 89 active wildfires in Alberta, 23 of which are classified as out of control. In the neighbouring province of British Columbia, there are 56 active wildfires, 13 labelled out of control. To date, there have been 464 documented wildfires in Alberta and 207 wildfires in B.C. respectively.
With the uncharacteristically hot weather, Alberta has declared a provincial state of emergency while B.C. encouraged its residents to prepare for floods and wildfire risks due to anticipated heat.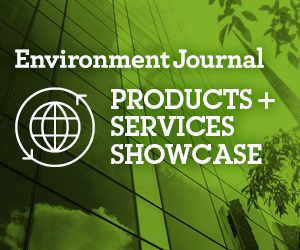 Early May ordinarily marks the onset of wildfires in these provinces, but experts have stated that this year has demonstrated an increase in activity and hectares burned. Over this weekend, temperatures were speculated to exceed 10 – 15 degrees Celsius over what is historically expected this time of year.
The Government of British Columbia expressed their understanding for residents wanting to take advantage of the abnormally warm weather but warned them to do so with caution by sharing some of the risks that accompany high temperatures.
Risks That Come with Increased Temperatures
Floods –

The acceleration of snowmelt at higher elevations can increase pressure on the province's rivers and streams causing a heightened risk of floods.
Heat –

The heat in general can be detrimental to those who have not yet acclimatized.
Wildfire –

While the number of wildfires experienced this spring is perceived as normal, the number of hectares burned has been four times higher.
In Alberta, 300 Canadian Armed Forces were deployed last week to assist firefighters with the anticipated hotter and drier conditions. 250 firefighters also arrived from the US to accelerate containment.
New national guidance on risk assessment for climate crisis
On May 11, the federal government announced its first national risk assessment to address the rise in climate crisis-related disasters. The National Risk Profile report, released Thursday, examines disaster risks from three of the most dangerous hazards facing Canadians — earthquakes, wildfires and floods.
The risk assessment gives emergency management experts, decision-makers and Canadians the information they need to help further protect themselves and their communities before, during and after disasters.
The National Risk Profile will:
Help Canadians understand the disaster risks they face in order to prepare for, manage, and recover from emergencies;
Help all emergency management partners make informed decisions to reduce, prepare for, and respond to disasters; and
Help identify strengths and weaknesses at the national level to help reduce the impacts of disasters for everyone in Canada.
The National Risk Profile is being developed in rounds and takes a phased approach to assessing hazards. The first report focusses on floods, wildland fires and earthquakes, with a section on the cascading effects of pandemics like COVID-19 on these three hazards.
"When we understand the risks we face, we can better protect ourselves and our communities from them. The National Risk Profile is a foundational piece of emergency preparedness work that draws upon scientific evidence and stakeholder perspectives to support decision-making that will strengthen Canada's emergency management and resiliency to climate-related risks and disasters," says Bill Blair, president of the King's Privy Council for Canada and Minister of Emergency Preparedness.
The strategy includes training 1,000 firefighters, launching a national earthquake warning system in 2024 and creating an online flooding portal for Canadians.
The National Risk Profile is a key part of Canada's Emergency Management Strategy, which identifies federal, provincial and territorial priorities that will strengthen Canada's emergency management capacity and reduce disaster risk. It is also an important action under Canada's National Adaptation Strategy, which sets targets for action on adapting to the impacts of climate change.
Municipal strategy for crisis management and climate resilience
In the National Adaptation Strategy, released last year, the FCM states that it's municipalities that should be empowered with the tools to combat the effects of climate change on their communities. As is stated in the strategy report: "Municipalities are on the front lines of new climate extremes. Municipal leaders know what their communities need, and they know what works on the ground."
In the report, FCM provides four key recommendations:
Scale up investment in resilient public infrastructure and nature-based solutions.

Invest in climate data, and local and regional climate risk and vulnerability assessments.

Integrate climate risks into public sector decision-making.

Build effective collaboration and climate governance practices.
"FCM's recommendations to the federal government's National Adaptation Strategy follow four overarching themes and represent a bold vision on how the federal government and municipal governments can lead efforts: through strong partnerships, smart investments, and an equity centered and open approach to collaboration and reconciliation."
It's clear that by watching the communities of Alberta and Northern British Columbia experience these wildfires, that a more proactive and preemptive approach needs to be implemented. In the meantime, the rest of the country can focus on making changes and achieving Canada's targets for net-zero emissions.
Climate change is not only something we are trying to ward off in the future but also something that we are seeing the effects of now. Structural changes must be implemented to allow us to move forward as a society to a more sustainable and safer reality.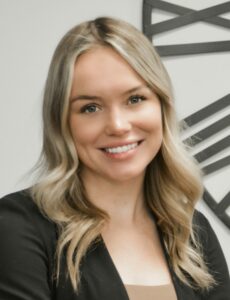 Jennie Hornick is in the process of completing her publishing certificate at Centennial College to complement her Bachelor of Arts in Media Studies from Western University.
Featured image credit: Getty Images.