GHD, one of the world's leading professional services companies, along with its partner and project lead, Bird Construction, received a limited notice to proceed with early work (pre-mobilization) for a strategically important multiyear task order under the previously announced Port Hope Area Initiative (PHAI) Master Construction Contract by Canadian Nuclear Laboratories (CNL).
The project — which will be one of the country's largest remediation initiatives to date — is being implemented by CNL on behalf of Atomic Energy of Canada Limited. The goal of the PHAI is to remediate legacy low-level radioactive waste of affected properties for residential and recreational use.
GHD is the environmental consultant for Bird Construction and is responsible for site characterization, remediation and restoration design and field engineering services. Given the high-profile nature of the mandate, GHD's advisory team built a bespoke Program Risk and Controls Office framework to de-risk the program through sophisticated cost, schedule, communication and risk management. GHD's Advisory team will bring to bear experience and best practices from de-risking several multi-billion-dollar programs.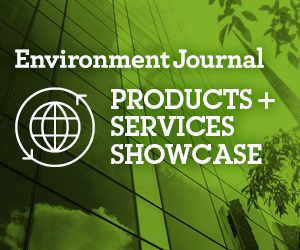 According to Paul Gallaway, GHD's engineering manager for the PHAI activities, "This is an exciting opportunity to bring two important GHD clients together to benefit all. Pairing our core experience in Port Hope with Bird's remediation capabilities and GHD's Advisory and Digital teams, we have prepared a stronger team approach capable, and ready to solve complex remediation challenges facing CNL in Port Hope."
GHD has been continuously engaged in the PHAI supporting CNL and their predecessors since the early 2000s. Past work included early characterization and delineation work and engineering support through the Environmental Assessment phase. GHD's current work includes design for the engineered containment system and wastewater treatment plan at the Long-Term Waste Management Facility (LTWMF), and remediation designs for Pine Street North Extension Consolidation Site, the Highland Drive Landfill and support for various other major sites.
The PHAI is the largest active environmental remediation project in Canada and involves the cleanup of more than 1.2 million cubic metres of legacy low-level radioactive waste from more than 1,000 industrial, institutional and residential properties in the municipalities of Port Hope and Clarington, Ontario.
For more information on the Port Hope Area Initiative, click here.
Featured image credit: CNL.