Bruno Oberle, chair of the Global Tailings Review, recently launched a public consultation on the draft Global Tailings Standard. The consultation will collect feedback from all interested stakeholders to develop a robust international standard for the safer management of tailings. The consultation ends on December 31, 2019.
The public consultation has two components that will run in parallel:
Industry feedback that is online via a survey.
In-country consultations in a range of mining jurisdictions in the northern and southern hemispheres.
The review is committed to transparency and once the final standard is published, the Global Tailings Review will provide a consultation report that reflects feedback, key themes, topics and sentiments from different stakeholder groups, as well as how that feedback was processed and addressed in the final version of the standard.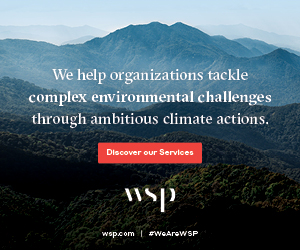 It is expected that the final standard and accompanying recommendations report, which will outline broader proposals to support the uptake and implementation of the Standard, will be published in 2020.
The catastrophic failure of a tailings storage facility at Vale's Corrego do Feijão mine in Brumadinho, Brazil, on January 25, 2019 is a human and environmental tragedy. When the dam collapsed, 11.7 million cubic meters of mining waste surged through the mine site towards the local town and countryside below, resulting in significant destruction. As of  September 9, 2019, 248 people are confirmed dead, and 22 are missing. This is a stark reminder that, while the mining and metals industry has come a long way in improving how it operates, there's still much more that can be done to safeguard lives, improve performance and demonstrate transparency.
The International Council on Mining and Metals (ICMM), the United Nations Environment Programme (UNEP) and the Principles for Responsible Investment (PRI) share a commitment to the adoption of global best practices on tailings storage facilities. They have co-convened this global tailings review to establish an international standard.
For further information, click here: GlobalTailingsReview.org
Featured image courtesy of Curioso Photography.