Royal Bank of Canada (RBC) recently announced the launch of RBC Tech for Nature – a multi-year commitment by the RBC Foundation to help develop new ideas, technologies and partnerships focused on protecting the future.
With the idea that data and technology have the power to transform and improve the world, RBC will bring together charitable partners, technology experts, the public and private sector, as well as its own capabilities to build the type of multi-partner coalitions needed to address and work toward solving shared environmental challenges.
"There has never been a greater need for extraordinary solutions or the opportunity for leadership, collaboration, ingenuity and vision as it relates to the environment," said Valerie Chort, vice-president of corporate citizenship for RBC. "We see immense potential for technology to accelerate and scale solutions to the most pressing environmental challenges. We are investing in technology-based programs and initiatives with our charitable partners to address these issues that are facing us globally."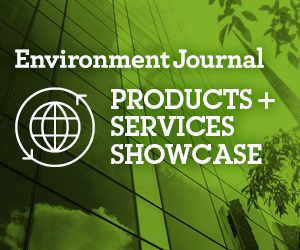 The RBC Tech for Nature strategy aligns with the United Nations Sustainable Development Goals and is partnering with more than 115 organizations globally to tackle important issues outlined in these goals.
RBC's funding will support projects ranging from the availability and accuracy of environmental data to influencing positive behavior change as it relates to environmental conservation, resulting in tangible outcomes for communities across Canada.
"The Nature Conservancy of Canada (NCC) works to accelerate the pace of conserving our most important lands and waters. Nature conservation is essential as we face the dual impacts of climate change and habitat loss, which threaten our wildlife and our wellbeing," said John Lounds, president and CEO, Nature Conservancy of Canada. "We are grateful for the support of RBC. Through the Tech for Nature program we will implement technology to access and share data that will help us make conservation decisions with greater speed and accuracy."
RBC Tech for Nature brings to life the fifth pillar of RBC's Climate Blueprint, an enterprise approach to accelerating clean economic growth and supporting clients in the transition to a low-carbon, sustainable economy.
To apply for funding before February 2020, visit: RBC Tech for Nature.
RBC's new grant recipients will be announced on Earth Day 2020.