This week, the Government of Canada issued its inaugural 7.5-year, $5 billion green bond, which will play an important role in financing the federal government's historic investments in green infrastructure and other projects that will help fight climate change and protect the environment.
Canada's inaugural green bond offering saw robust demand from environmentally and socially responsible investors who represented a majority of buyers (72 per cent), as well as from international investors, who made up over 45 per cent of the investor base. The final order book of over $11 billion set a record high for a Canadian dollar green bond offering.
"The global economy is turning swiftly, decisively, and irreversibly green. It is essential for the prosperity of the next generation of Canadians–and indeed, for those of us working today–for Canada to be at the forefront of this great transformation, and sustainable finance is central to this objective," said Chrystia Freeland, Deputy Prime Minister and Minister of Finance.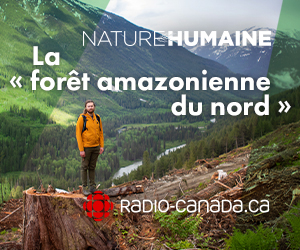 Chrystia Freeland, Deputy Prime Minister and Minister of Finance. Credit: Twitter @cafreeland.
"The strong demand for this inaugural green bond issuance–the first of many issuances to come–is a sign of Canada's future as a sustainable finance leader. As we continue our government's record investments in climate action, leveraging private investment will help us meet Canada's 2030 emissions reduction target and achieve net-zero emissions by 2050."
With investors increasingly seeking green investment opportunities backed by triple-A credit ratings–as evident by the final order book of over $11 billion–Canada's successful $5 billion inaugural green bond issuance will help meet that global demand.
"Canada's green bonds are a major step in our plan to grow the sustainable finance market in Canada. Green bonds allow investors to take advantage of the many emerging green market opportunities by adding climate-friendly products to their portfolios. Expanding private sector investments through a sustainable finance market in Canada is key to achieving a cleaner, net-zero economy," said Steven Guilbeault, Minister of Environment and Climate Change.
This inaugural green bond is expected to be the first of many green bond issuances to come.
For further information, visit: Green Bond Framework