A new white paper from global professional services company GHD North America points out that most of the world's energy and industrial organizations used the momentum behind the recent United Nations' climate change conference COP26 to either announce or re-iterate their commitments to reach net zero by at least 2050, if not earlier.  The commitments, however, are the simple part. The difficulty comes in taking the lead with the energy transition and enacting a commercially viable strategy to reach net zero.
In this whitepaper, experts from GHD address what impact decarbonization will have on the economy, and what regions will be best placed to tackle the energy transition and the race to reach net zero.
Produced in partnership with Reuters, the report aims to answer tough questions such as what can non-oil and gas producing economies do to compete and what needs to happen to make either scenario become a reality? And how can we think beyond net-zero and aim for net negative, so that we can truly make a difference?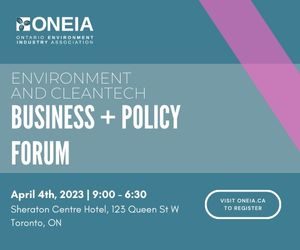 The report also advises on what needs to happen — both in the supply and demand side — to ensure that hydrogen is cost-effective and widely available enough to become a viable long-term green energy sector.
Tej Gidda, global leader for Future Energy at GHD.
"As much as we need to concentrate on net zero as part of the energy transition, it's also essential to begin charting the post-2050 course to a net-negative world," says report author Tej Gidda. "Hydrogen and carbon capture—as well as extensive use of renewable electricity, liquids and gaseous fuels such as renewable natural gas—will all be key components of the future."
Honouring net zero commitments
Building on the broader topic of what the energy sector must address when tackling the transition, Tim Mawhood and Tej Gidda of GHD, alongside a panel of senior leaders from some of the world's most influential companies, recently came together for a webinar to discuss the hydrogen economy, and more specifically how the world of business can take concrete steps to achieve net zero.
Discussion topics include:
How energy-intensive sectors are approaching their net zero commitments
Pressure from investors to decarbonize and the rise of ESG
The role of the hydrogen economy in decarbonizing hard-to-abate sectors
Global energy trends and what's next
This webinar provides a valuable resource on some of the most important topics of our time for energy professionals, investors, governmental organizations, municipalities, and corporations.
To read the full report and to watch the webinar, visit:
https://www.ghd.com/en/about-us/tackling-the-transition-decarbonisation-and-the-future-of-energy.aspx