With the support of the Ontario, federal and municipal governments, LG Energy Solution and automaker Stellantis are joining forces to build the province's first large-scale electric vehicle (EV) battery manufacturing plant.
The joint venture will invest more than $5 billion to build a facility in Windsor that manufacture batteries for EVs in Canada, representing the largest automotive manufacturing investment in the history of the province. This historic investment puts Ontario on a path to becoming one of the most vertically integrated automotive jurisdictions in the emerging North American EV market.
"Today's announcement of a world leading facility to build electric vehicle batteries in Windsor is an investment in our workers, our communities and our future. Partnerships like these are critical to creating new jobs and putting Canada on the cutting edge of the clean economy," stated Justin Trudeau, Prime Minister of Canada.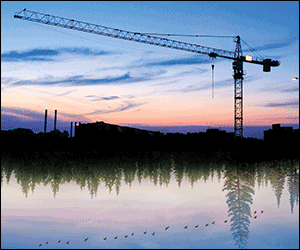 The battery facility, with a production capacity of 45 gigawatt hours (GWh) that will supply Stellantis plants in the North American market, will employ an estimated 2,500 people. Construction activities are scheduled to begin later this year with production operations planned to launch in the first quarter of 2024. The facility will be fully operational by 2025.
"Attracting this multi billion-dollar investment will secure Ontario's place as a North American hub for building the cars and batteries of the future," said Ontario Premier Doug Ford. "As we secure game-changing investments, we're also connecting resources, industries and workers in northern Ontario with the manufacturing might of southern Ontario to build up home-grown supply chains. Every region of Ontario will benefit with thousands of jobs being created and a stronger economy that works for everyone."
This investment will accelerate Ontario's 10-year vision for the Driving Prosperity ― The Future of Ontario's Automotive Sector plan. Phase 2 of Driving Prosperity demonstrates the government's commitment to transform the province's automotive supply chain to build the cars of the future, including the production of hybrid and fully battery electric vehicles, EV battery and component production, and increasing exports of Ontario-made auto parts and innovations.
Ontario's top-quality manufacturing talent, clean and competitive electricity, access to investment-ready sites, and commitments to streamline the approvals process continue to make the province a destination for major investments, ensuring that everyone in Ontario benefits from the auto sector's long-term growth and success. This game-changing investment helps secure the province's position as a competitive player in the low-carbon economy of the future.
"LG Energy Solution, together with Stellantis and the Canadian and Ontario Governments, are confident they will set a solid foundation in setting up a battery value-chain in the region, speeding up the green energy transition," said Youngsoo Kwon, CEO of LG Energy Solution.
"Through this joint venture, LG Energy Solution will be able to position itself as a critical player in building green energy value chains in the region. Creating a joint venture battery manufacturing company in Canada, recognized as one of the leading nations in renewable energy resources, is key for LG Energy Solution as we aim to power more electric vehicles around the world."
Each component of the battery supply chain plays an important and interconnected role in the production of electric vehicles. Today's investment will advance the province's efforts at becoming a globally competitive, vertically integrated EV battery manufacturing jurisdiction.
"Our joint venture with LG Energy Solution is yet another stepping stone to achieving our aggressive electrification roadmap in the region aimed at hitting 50 per cent of battery electric vehicle sales in the U.S. and Canada by the end of the decade," said Carlos Tavares, CEO of Stellantis. "We are grateful to the municipal, provincial and federal levels of government for their support and commitment to help position Canada as a North American leader in the production of electric vehicle batteries."
Joanna Kyriazis, clean transportation program manager at Clean Energy Canada and co-chair of Canadian Battery Task Force says Canada ranks among the world's top countries when it comes to battery supply chain potential, but it has struggled to turn that potential into reality—until now.
"Recent decisions by General Motors and BASF to bring cathode production to Quebec and today's announcement that Stellantis will build a battery cell manufacturing plant in Ontario indicate that Canada will play a pivotal role in accelerating the electrification of North America's automotive industry," said Kyriazis. "We commend federal and provincial governments for their hard work and collaboration in landing these anchor investments, and we look forward to further efforts to build out a clean, world-class EV and battery industry in Canada."