With environmental legislation catching up to sustainability claims and buzzwords, the fashion industry is scrambling to change how it's talking about sustainability and producer responsibility. Reports such as Pulse of the Fashion Industry reveal that 73 per cent of the world's clothing eventually ends up in landfills, exerting an unprecedented strain on the planet.
Meanwhile, authorities are ramping up regulations to monitor industry claims such as "sustainable" and "green" and "climate friendly." In fact, the United Kingdom's Competition and Markets Authority (CMA) recently published a Green Claims Code to help businesses comply with consumer laws before it starts investigating industries for cases of greenwashing at the start of next year.
The new code encompasses six principles and has been targeted at industries such as fashion and textiles, travel and transport, and consumer goods.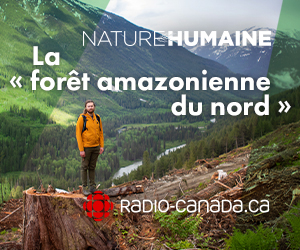 Andrea Coscelli, chief executive of the CMA, said: "More people than ever are considering the environmental impact of a product before parting with their hard-earned money. We're concerned that too many businesses are falsely taking credit for being green, while genuinely eco-friendly firms don't get the recognition they deserve."
Yesterday, experts in fashion, marketing and policy gathered from around the globe for a webinar, presented by Toronto-based Green Story Inc., to discuss the implications of upcoming environmental regulations and how the fashion industry is evolving.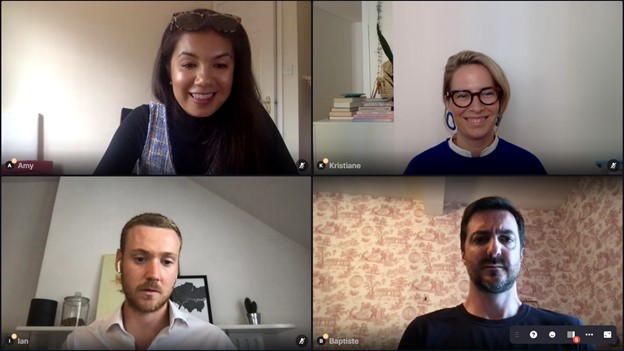 Panel from top left, clockwise: Amy Nguyen of Sustainable and Social; Kristiane Davidson of TO THE MARKET; Ian Gill of Futerra; and, Baptiste Carriere-Pradal of Policy Hub.
Amy Nguyen, founder of Sustainable and Social, moderated the webinar. As a strategist, researcher, and writer focusing on the nexus between sustainable business, fashion, innovation, and technology, she was well suited to facilitate the informative discussion and delve into controversial issues such as greenwashing.
Nguyen kicked things off with a discussion about how the pandemic pause has given consumers time to think about their shopping behaviour and the impact on the environment and climate change. She also referred to the Green Claims Code, which has given businesses just a few months to get their houses in order and their policies in check.
Ian Gill, strategy director at Futerra, a global change agency with a rigorous definition of sustainability, had some strong opinions on the matter.
Gill advised that it's important to keep a few factors in mind: let the data speak for itself, have an honest and authentic story, and asking the right questions of your partners, suppliers, and manufacturers. "It's really about working collectively across the industry to ensure that all of the claims are in check and everything is moving in the right direction."
Kristiane Davidson, director of European impact and sustainability at TO THE MARKET (TMM) leads TTM's proprietary vetting process that enables their syndicated network of makers to grow in line with their values. She also leads the TTM impact measurement and offsetting programs for labelling and communications on sustainable and ethical production.
Davidson provided an interestingly contrarian view. She suggested that not all manufacturers and brands have a clear line of sight about their vendors and manufacturing processes.  "There needs to be more partnership building with suppliers to really understand what information is available. What data is needed for these sorts of claims to be substantiated?"
Baptiste Carriere-Pradal is currently chairing the Policy Hub – Circularity for Apparel and Footwear, a joint initiative representing more than 500 stakeholders in the textile and apparel sector to work towards a common and progressive voice to propose policies that accelerate circular practices for the sector.
He agreed with the panelists on the need for claim verification but he also emphasized the need for standardization and a general framework that consumers can trust and leverage to make informed choices.
Carriere-Pradal acknowledged the mass confusion that many consumers experience. "There's no legal definition of what a sustainable product is. There is zero alignment in terms of global governments There's the environmental, social and economic. It's an extremely difficult task."
Overall, there was a consensus that information on terms such as "sustainability" and "green" should be more explicit and legislated accordingly.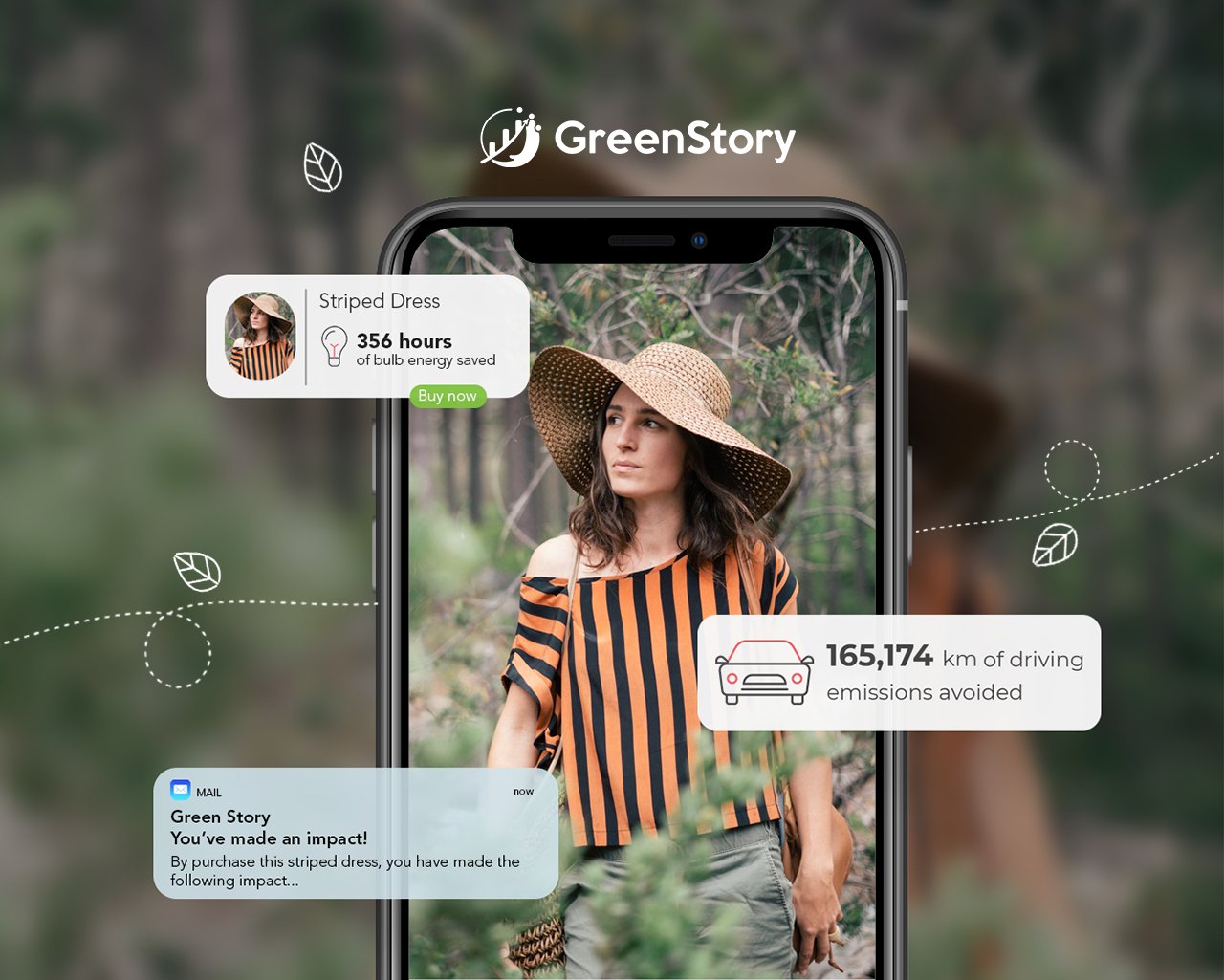 The type of environmental data provided by companies such as Green Story Inc. 
The panelists also made reference to the GHG Protocol, which they described as the "gold standard" to help establish a comprehensive global standardized frameworks to measure and manage greenhouse gas emissions from private and public sector operations, value chains, and mitigation actions.
They all acknowledged the current confusion over claims and manufacturing certifications while emphasizing that they are extremely important, especially for smaller brands. As consumers become more educated about environmental impacts, sustainability certifications can help elevate smaller brands from the competition.
To watch the complete webinar, click here.
Featured image by tu tu @tutuwords c/o unsplash.