This climate crisis has taken lives in extreme heat waves, and is increasing risks to Canadians from flooding, and from respiratory illnesses like asthma. With that in mind, the Government of Canada has released a new report —  Health of Canadians in a Changing Climate: Advancing our Knowledge for Action — which will help inform policy development focused on protecting Canadians from the effects of climate change.
The report provides a comprehensive assessment of the latest research on how climate-related hazards, including extreme heat events, wildfires, floods, and ice storms are affecting our health and wellbeing. This reports also documents the increasing risks from infectious diseases and from climate impacts on food and water safety and security. Additionally, the report includes new information on Indigenous health impacts, mental health, health equity, and health system resilience, which has not been the focus of past assessment reports.
The report findings will help the Government of Canada and other decision makers be more prepared for the health effects of climate change and take action to reduce risks as well as to empower individuals to protect themselves and their loved ones.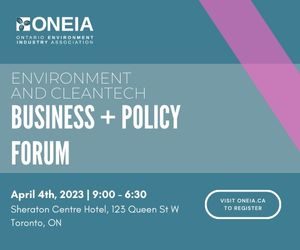 "Climate change continues to negatively impact the health and wellbeing of Canadians, however we know that some communities are more vulnerable than others. The report's new findings on Indigenous health impacts, health equity and mental health, amongst others, will help us ensure that our adaptation strategies are efficient and equitable," said Jean-Yves Duclos, Minister of Health. "I also want to thank all of the experts who contributed to this new source of knowledge which will help inform our government's action on climate change adaptation."
In developing the report, Health Canada engaged experts from academic, government, and non‑governmental organizations across Canada, who assessed and synthesized knowledge from peer‑reviewed literature, government reports, and Indigenous-led studies.
Patty Hajdu, Minister of Indigenous Services.
"Climate change is not only an environmental issue, it also magnifies existing inequalities and vulnerabilities across Indigenous communities. The impacts of climate change continue to disproportionately threaten Indigenous Peoples' safety and security," said Patty Hajdu,
Minister of Indigenous Services. "As Indigenous Peoples hold a spiritual connection to the land, their traditional knowledge and input are essential to advancing innovative climate change adaptation actions that will protect Indigenous communities from climate hazards."
The report is part of Canada in a Changing Climate: Advancing our Knowledge for Action, a collaborative national assessment process led by Natural Resources Canada, which forms the foundation for the ambitious action needed as the federal government develops Canada's National Adaptation Strategy.