GeoVerra, one of Canada's largest geomatics firms, recently announced the appointment of Mohamed Attia as the company's new vice-president of geospatial and advanced technology. This move demonstrates GeoVerra's commitment to technology across all aspects of the business.
"Unmanned aerial vehicles, 3D laser scanners, and mobile mapping are offerings that most surveying firms have these days," said Mitch Ettinger, chief operating officer of GeoVerra.  "But we are taking it a step further, making an investment in proven technology and researching and implementing solutions for our clients a priority."
GeoVerra Chief Executive Officer John Nielsen adds, "As GeoVerra continues to grow, it's imperative that we deliver superior service for our clients. Anyone can say they offer 'fit-for-purpose solutions' but we're putting our money where our mouth is and making a serious commitment to that promise because it's what our clients want. As a result, we're not only positioning ourselves for the future but ensuring our clients and partners are set up for success as the world continues to change."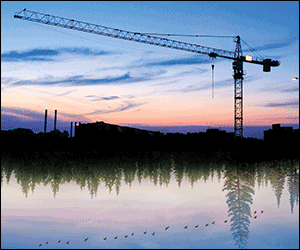 Mohamed Attia, Vice-President, Geospatial and Advanced Technology, GeoVerra.
Adapting to client needs isn't foreign to Edmonton, Alberta-based GeoVerra, which launched in the early days of a global pandemic. "We were in a unique position launching a national business, with over 25 offices and 600 team members during the pandemic," said Nielsen. "We had to shift and adapt quite quickly, and we did it without missing a beat."
He adds that the strong team and Attia's leadership and industry experience is going to serve them well as they expand the business.
Before accepting the role of vice-president, Attia was the director of pipeline integrity and advanced technologies. As a Professional Geomatics Engineer with a PhD from the University of Calgary and over 18 years of professional experience, Attia has a diverse international industrial portfolio. His broad expertise includes managing and supervising major geomatics projects, operations management, and business development, making him a valuable addition to the leadership team. In his new role, Attia will support internal business units and deliver GeoVerra's "Partnership Promise" to clients.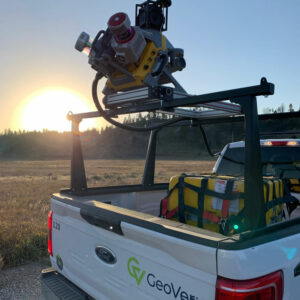 The GeoVerra mobile mapping technology.
The Partnership Promise is the promise the company delivers as industry experts providing responsive, trustworthy service with a solutions-oriented approach.
How does that tie into this tech-savvy strategy? According to Nielsen, "the Partnership Promise will continue to be the backbone of GeoVerra and the relationship we have with clients, but we're making a deliberate effort on the 'solutions-oriented' statement. It's not just about asking the right questions – it takes more than that. We're anticipating what clients want and need, which involves a future-ready mindset. Being ready for the future and whatever it throws our way has taken on a whole new meaning."
GeoVerra provides comprehensive mapping and geographic information system services for oil and gas, environmental, natural resource, infrastructure, socio-economic, and remote sensing data sets.
Featured images credit: GeoVerra.