Hydro-Québec and Evolugen, the Canadian operating business of Brookfield Renewable, have entered into a 40-year escalating electricity purchase agreement under which Hydro-Québec will purchase the output of the Lièvre hydro-electric portfolio in Quebec with 263 MW of capacity. The assets will continue to be operated by Evolugen.
Given the ongoing energy transition, it is expected that demand for clean, renewable base load electricity generation will increase sharply in the coming years. Hydro-Québec is implementing several strategies to address this demand, in particular by contracting the capacity comprised of four generating stations located along Rivière du Lièvre in Outaouais. The facilities will contribute approximately 1.5 TWh annually, which is equivalent to the energy used by close to 90,000 homes.
The agreement involves integrating Evolugen's Lièvre generating fleet, into Hydro-Québec's generation planning. It also includes priority access rights associated with the U.S. market.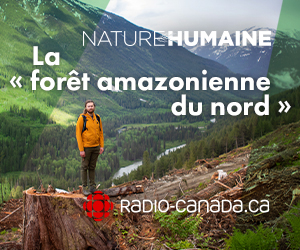 "With this strategic agreement, we are adding capacity and renewable energy to our supply in a context of increasing demand in both Québec and neighboring markets. The opportunity to purchase output from reliable hydroelectric generating stations that are currently in operation and already connected was appealing for many reasons. This agreement is particularly useful for us during winter peaks," said Pierre Despars, vice president of corporate strategy and business development at Hydro-Québec.
Hydro-Québec is Canada's largest electricity producer and one of the world's largest hydroelectric power producers.
Josée Guibord, CEO of Evolugen.
"We are pleased to sign a strategic agreement with our long-standing partner, Hydro Québec, to contract our Lièvre assets for the next 40 years. This agreement offers a sustainable and Québec-based solution to meet Hydro-Québec's growing renewable energy demand" said Josée Guibord, CEO of Evolugen, the Canadian operating business of Brookfield Renewable. "Our team works hand-in-hand with customers to provide tailored clean energy solutions, like this one, that fit our customers' objectives and reduce their exposure risk."
In Canada, Evolugen currently owns and operates 61 renewable power facilities, including 33 hydroelectric generating stations, 4 wind farms and 24 solar farms. Brookfield Renewable is the flagship listed renewable power company of Brookfield Asset Management, a leading global alternative asset manager with approximately $650 billion of assets under management.
Featured image of High Falls. Credit: Evolugen.