To continue combatting the climate crisis, HP Inc. recently announced some of the most aggressive and comprehensive climate goals within the technology sector.
The commitments highlight the progress the company is making to drive a net zero carbon, fully regenerative economy, reduce its overall environmental footprint, and strengthen its business for the long term to create the most sustainable portfolio of products and solutions in the industry.
The measures HP is driving, that build on the strength of its complete list of 2025 goals, are among the most comprehensive climate actions in the technology sector and align with relevant U.N. Sustainable Development Goals.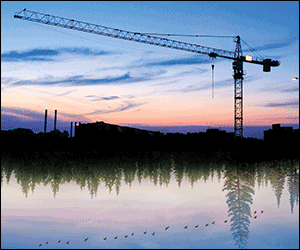 The sustainable measures include the following:
• Achieve net zero across HP value chain by 2040, starting with its supplies business achieving carbon neutrality by 2030
• Reduce HP value chain greenhouse gas emissions 50 per cent by 2030
• Reach carbon neutrality in HP operations by 2025
• Reach 75% circularity for products and packaging by 2030
• Eliminate deforestation to include all paper used in HP products and print services
"Climate change is a defining challenge of our generation that demands immediate action and investment," said Enrique Lores, president and CEO of HP Inc. "Now is a time for bold moves and ambitious goals that will protect our planet and create new sources of innovation and growth across the global economy. By driving toward net-zero carbon emissions across our entire value chain by 2040, product circularity and a forest positive framework, we will accelerate our progress and advance HP's aspiration to become the world's most sustainable and just technology company."

To achieve its goals, HP is focused on accelerating five strategic drivers intended to decouple growth from carbon emissions and resource consumption, drive innovation, and transform design and business models:
Print and Compute-as-a-Service: Print supplies renewal, hardware-as-a-service, certified pre-owned, hardware
Sustainable materials: Increase use of renewable and recycled materials
Supply chain decarbonization: Drive and support supplier carbon reduction, use of renewable electricity, and adoption of surface transportation and alternative fuels and electric vehicles for product shipments
Energy efficiency: Design in existing and new energy-efficient product technologies
Forest investments: Address the fiber used in printing and packaging by investing in forest restoration and protection, and continue to source certified or recycled materials

The company, known to be Canada's most sustainable tech company, and the world's most sustainable PC portfolio, has several ongoing and new environmental initiatives that include:
For further information, visit:

To watch the TedX presentation "PCs, Pandas and Printers: Why going green is good business" featuring Frances Edmonds, head of Sustainable Impact at HP Canada, click here.