Capgemini launched a new report providing insight into how companies are using digital twin technology to accelerate sustainability agendas. The report highlights the increasing importance of digital twins to foster more sustainable business models, aligning with Canadian companies planning to invest nearly $200 million to improve system performance.
"Digital twins" are virtual replicas of physical systems that can model, simulate, monitor, analyze, and constantly optimize the physical world, will be at the core of this transformation.
For the Capgemini Research Institute's report, Digital Twins: Adding Intelligence to the Real World, researchers surveyed over 1,000 organizations and conducted in-depth interviews with industry executives and academics to understand the technology's transformative impact.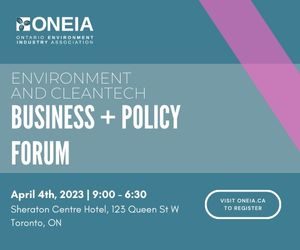 Leaders continue to turn to technology to solve business challenges. And now, digital twins — a virtual replica of a physical system that can model, simulate, monitor, analyze and constantly optimize the physical world — have begun to gain traction across industries such as automotive, aerospace, life sciences, and energy and utilities.
"By bridging the 'physical-digital' gap, digital twins help organisations to unlock value, bring synergies across data, technologies, and business processes, and are at the core of Intelligent Industry transformation," says Roshan Gya, global head of intelligent industry at Capgemini. "Digital Twins offer a unique opportunity for organisations looking to accelerate their journey towards intelligent operations, while increasing profitability and enabling a sustainable future."
Among its key findings on Canadian companies, the report shows:
56 per cent say digital twins improve sustainability efforts.
54 per cent agree that improving sustainability is a key driver of their digital twin implementations.
51 per cent believe that digital twins will help in achieving their organization's environmental sustainability goals.
Read full report here.
Featured image credit: istock.