Indigenous Guardians and Indigenous Protected and Conserved Area (IPCA) initiatives across Canada recognize the many lessons that can be learned from Indigenous partners when it comes to protecting nature and rely on Indigenous experience and Traditional Knowledge to ensure lands and waters are safeguarded for generations to come.
On August 12, Jonathan Wilkinson, Minister of Environment and Climate Change and Minister responsible for Parks Canada, announced an investment of up to $340 million in new funding over five years to support Indigenous leadership in nature conservation.
"Indigenous peoples are key partners as we work to protect more nature, conserve biodiversity, and combat the worst effects of climate change. We understand that Indigenous peoples have a deep knowledge and understanding of land management," said Wilkinson. "Indigenous Guardians are able to not only look after the lands, waters, and ice in their territories, but also to practice and teach their cultures in impactful ways."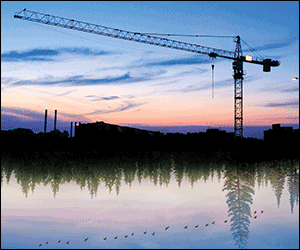 From this funding announcement, up to $173 million will fund new and existing Indigenous Guardians initiatives and the development of Indigenous Guardians Networks for First Nations, Inuit and Métis. Indigenous Guardians initiatives support Indigenous peoples in protecting and conserving the environment, developing and maintaining sustainable economies, and continuing the profound connections between Indigenous cultures and their lands. The Government of Canada will also work with Indigenous partners at Parks Canada–administered places to enhance current Guardian initiatives and co-create new ones.
Over $166 million will support IPCAs, which are lands, waters, and ice where Indigenous leadership is a defining attribute in the decisions and actions that protect and conserve an area. These new investments will build on the success of recent efforts. To date, 52 Indigenous communities across the country have received funding to either establish IPCAs or undertake early planning and engagement work that could result in additional IPCAs.
This funding is a vital next step in the process to safeguard Canada's lands and inland waters. Indigenous-led conservation will play a central role in implementing the Government of Canada's commitment to protect biodiversity and conserve 25 per cent of land and inland waters and 25 per cent of marine and coastal areas by 2025, working toward 30 per cent by 2030.
Kluane Adamek, Yukon Regional Chief, Assembly of First Nations (Image courtesy of AFN.)
"In many ways, people have become disconnected – from each other, from themselves, and from the land. The climate crisis is a direct reflection of this disconnection. As rights holders, Indigenous peoples and Land Guardians are leading the work to mend these disconnections in the form of robust climate action, environmental protection, and conservation efforts," said Kluane Adamek, Yukon Regional Chief, Assembly of First Nations (AFN).
"The AFN Yukon Region welcomes this investment as an indication of the federal government's commitment to supporting Guardians and Indigenous peoples as the original stewards of the land and who can lead the work that is necessary in order to mend what has been broken."
Under Budget 2021, the Government of Canada has made a historic investment of $2.3 billion over five years in Canada's Nature Legacy to address the biodiversity crisis, protect and conserve nature, and create jobs in nature conservation and management.
For further information visit: Indigenous leadership and initiatives