Experienced clean technology leaders recently launched the Ontario Clean Technology Industry Association (OCTIA), a new not-for-profit organization that will champion Ontario's rapidly growing cleantech sector.
OCTIA is the new industry champion for Ontario's cleantech sector. The association's mandate is to strengthen, foster and promote the thriving cleantech community, to build partnerships and networks to generate quality business opportunities, and to encourage industry and government leaders to act in support of the sector's growth.
Globally, clean technology activity is expected to exceed $2.5 trillion by 2022. According to forthcoming analysis from MaRS Data Catalyst, 131 Ontario-based cleantech ventures collectively reached revenue figures of nearly CAD $500 million in 2018.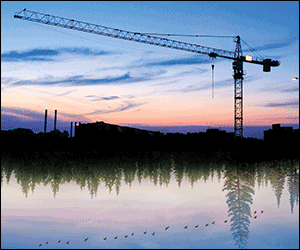 "It's time for Canada's largest and most industrialized province to champion the clean technology sector," said Peter McArthur, OCTIA's chair. "Ontario is home to a robust ecosystem that contributes significantly to clean and green growth globally. With our province's talented workforce, innovative entrepreneurs, deep research and development infrastructure, and strong investment community, Ontario can have an even more transformative impact on climate challenges."
According to McArthur, to continue building this momentum, the sector needs to have a collective voice. "OCTIA was created to ensure our sector has a seat at the table when we're discussing the future of our environment and economy," he said.
As part of Export Development Canada's Cleantech Export Week, OCTIA hosted an event at MaRS Discovery District on November 5, 2019 to bring together the community and formally launch the association.
Dr. Ibraheem Khan, president and CEO of Waterloo-based Smarter Alloys, was a speaker at the event. "There is a strong need for a unified voice for Ontario's cleantech sector," he said. "Collectively, our companies represent an incredible economic opportunity for this province. As a founding member of OCTIA, Smarter Alloys is proud to put a stake in the ground for our sector. Together we can ensure our voice is heard."
Founding members of OCTIA include: Royal Bank of Canada, Silfab Solar Inc., Smarter Alloys, MaRS Discovery District, Enbridge Inc., CHAR Technologies, Clear Blue Technologies, S. Strashin and Sons, and Flow Ventures.
In addition to its regional mandate, OCTIA represents Ontario as a member of the Canada Cleantech Alliance, a national consortium that advocates for cleantech companies, helps brand Canada's cleantech sector, and opens doors to business opportunities for members.
Membership is now open to organizations that share the OCTIA vision.
For further information on OCTIA, click here.
Photo by Angie Warren @angtheartist