The Alberta government is supporting research at the University of Calgary that will help advance new energy and environmental technology.
The University of Calgary has received $11.8 million in funding this year, supporting leading-edge research in quantum computing and related spinoff industries. This work will position Alberta as a leader in advancing technologies for the energy and environmental sectors and solving global health challenges.
As part of this funding, researchers at the University have been awarded $3 million through the province's Major Innovation Fund, which will help the University of Calgary's Quantum Alberta network take advantage of the province's academic strengths and investment opportunities to establish Alberta as a leader in quantum technologies.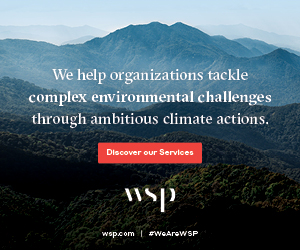 Growth in this sector is expected to help attract talent to the province, create long-term jobs, and help commercialize new technologies in a number of areas including molecular chemistry, large-scale biological research, geological exploration, space technology and quantum satellite communications.
"Diversifying our economy has never been more important," said Doug Schweitzer, Alberta's Minister of Jobs, Economy and Innovation. "That's why we are investing in UCalgary's quantum technology project. Establishing Alberta as a leader in quantum technologies will give a competitive boost to our economy and create new jobs today and for the future."
The Major Innovation Fund also provided $3.9 million to the university for research on antimicrobial resistance. The University of Calgary will use this money to help position Alberta as a world leader in addressing global challenges when bacteria or viruses stop responding effectively to treatment. This research will support infection prevention and control strategies that will protect human, animal and environmental health around the world.
Commercializing new materials and technologies coming from the university for the environmental and energy sectors will also be made easier with $4.9 million through the Research Capacity Program. This funding for the university's SMILE-UVI satellite project will contribute to the international space mission, and pay for research to study how space radiation impacts our upper atmosphere, industrial infrastructure, and technology in applications like enhanced GPS and satellite imaging in oil and gas mining.
Quantum technology is an emerging field of physics and engineering that relies on the principles of quantum physics. Applications of quantum technologies include highly accurate sensor technology (for example, for use in oil and gas or construction), secure communications, and computing (for computer optimization or machine learning uses).