A new survey reveals that capital market participants are attaching greater importance to sustainable finance than a year ago, even as issuers and investors have had to navigate unprecedented challenges due to the COVID-19 pandemic.
More than half of investors and three-quarters of issuers say the pandemic has either reinforced their commitment to Environment, Social and Governance (ESG) or made them realize they had paid too little attention to the social component of ESG, according to the HSBC Sustainable Financing and Investing Survey 2020.
Of the 2,000 respondents (half investors and half issuers), more than 90 per cent said ESG was important or very important.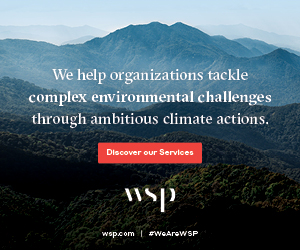 Unsurprisingly, market volatility in 2020 has had an impact, particularly for investors who are now more focused on risk and returns. Investors' opinion of the importance of the environmental and social components of ESG stands at 86 per cent down slightly from 94 per cent last year. And a small proportion have even temporarily sidelined their focus on ESG issues.
Among issuers, however, the commitment to ESG has become stronger, with a higher proportion now viewing E&S as very important: 62 per cent, up from 58 per cent last year. Overall, 93 per cent of issuers see environment- and social-linked financing as important, unchanged from last year.
"Sustainable finance has moved into the mainstream of the capital markets faster than we expected, and as that happens, ESG deals are increasingly being judged as a traditional asset rather than a reflection of commitment to social and environmental issues," said Daniel Klier, global head of sustainable finance at HSBC. "This is an optimistic development, as ultimately the long-term success of the market will be shaped by the ability of ESG investments to compete with other traditional options on risk and return."
According to HSBC Global Research, stocks of large companies with stronger ESG ratings have outperformed the global average by 4.7 per cent since mid-December 2019. For climate-related stocks the gap is even bigger, with performance 13 per cent better than the global average over the same period.
The survey points to many notable trends shaping sustainable finance, including:
Issuers have moved ahead of investors in their commitment to sustainability: 97 per cent globally expect to redeploy capital in response to environmental and social challenges and opportunities over the next five years, up from 94 per cent in 2019.
Full disclosure is on the rise. In 2019 only 24 per cent of investors disclosed the ESG characteristics of their whole portfolios. This proportion has now reached 35 per cent globally, (42 per cent in the Americas and 46 per cent in the US.)
Although the COVID-19 pandemic has influenced investor attitudes in a variety of ways, just 9 per cent globally are now unwilling to pursue ESG investing.
In 2019, 61 per cent of investors globally reported obstacles to sustainable investing; in a significant change, now less than half (46 per cent) do.
Investment opportunities in sustainable infrastructure stand out particularly in energy technologies (above all, renewable power and lower carbon fuels) and water and waste water systems.
Climate change is acknowledged — 55 per cent of issuers say they are already affected or view it as a threat within 10 years, while 76 per cent of investors recognize it as the most urgent threat to humanity or one of its most serious challenge.
HSBC recently announced a climate target to cut net carbon emissions from its operations and supply chain to zero by 2030.
To read the survey report, click here.
Featured image from HSBC.