By Colin Isaacs
Mandate letters from the Canadian Prime Minister to Ministers provide a useful and rarely used window into the policy and program plans of governments. New mandate letters are sent after an election and when a major shuffle of Cabinet takes place
The mandate letters published by Prime Minister Justin Trudeau's office in December 2021 are particularly interesting because they include more planned environment initiatives than Canadians have ever seen from a federal government. Ministers may not succeed in implementing everything that the Prime Minister wants them to achieve but to some extent the performance of each minister will be measured by how much is achieved.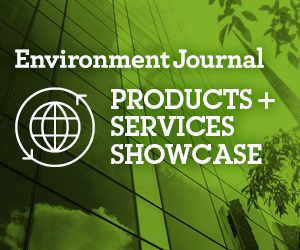 Every minister was alerted to the federal government's climate priority through the following paragraph in the mandate letters:
"The science is clear. Canadians have been clear. We must not only continue taking real climate action, we must also move faster and go further. As Canadians are increasingly experiencing across the country, climate change is an existential threat. Building a cleaner, greener future will require a sustained and collaborative effort from all of us. As Minister, I expect you to seek opportunities within your portfolio to support our whole‑of‑government effort to reduce emissions, create clean jobs and address the climate‑related challenges communities are already facing."
Of the 38 ministers in the current cabinet, all but nine have been given sole or shared responsibility for delivering on specific environmental initiatives that the Prime Minister has identified as this government's priorities. The following are among the many highlights of environmental, climate, and sustainability policy described in the mandate letters.
Climate change mitigation
Bolster inclusive economic recovery and growth that supports our efforts to achieve the 2030 climate goals and accelerates the transition to a net‑zero economy no later than 2050.
Update the Emissions Reduction Plan to achieve a 40 to 45 per cent reduction in emissions by 2030 from 2005 levels.
Continue to advance a global minimum standard on carbon pricing.
Develop an approach to applying Border Carbon Adjustments to imports from countries that are not doing their part to reduce carbon pollution and fight climate change. Consider applying Border Carbon Adjustments to emissions‑intensive imports, such as steel, cement, and aluminum.
Make investments to achieve a 100 per cent net‑zero electricity system by 2035, accelerate the adoption of zero‑emissions vehicles and other clean technologies, and advance the decarbonization of buildings and broader industry.
Accelerate our 2025 commitment to eliminate fossil fuel subsidies to 2023.
Develop a plan to phase out public financing of the fossil fuel sector and eliminate flow‑through shares for oil, gas, and coal projects.
Introduce an investment tax credit for capital invested in Carbon Capture, Utilization, and Storage projects.
Establish a new Futures Fund for Alberta, Saskatchewan, and Newfoundland and Labrador.
Introduce additional investment tax credits for renewable energy and battery storage solutions: double the Mineral Exploration Tax Credit for minerals essential to the manufacture of vital clean technologies and establish an investment tax credit of up to 30 per cent for a broad range of clean technologies.
Move toward mandatory climate‑related financial disclosures based on the Task Force on Climate‑related Financial Disclosures framework.
Launch an annual program of green bond issuances with an initial issuance of $5 billion.
To extend their life, introduce a 15 per cent tax credit of up to $500 to cover the cost of household appliance repairs.
Require through regulations the reduction of oil and gas methane emissions in Canada by at least 75 per cent below 2012 levels by 2030.
Ban thermal coal exports from and through Canada as swiftly as possible, and no later than 2030.
Mobilize and provide climate finance in order to support developing country adaptation, mitigation and resilience.
Develop a regulated sales mandate that at least 50 per cent of all new light duty vehicle sales be zero emissions vehicles in 2030, and a regulated sales requirement that 100 per cent of medium‑ and heavy‑duty vehicles sales be zero emission by 2040, where feasible. Add 50,000 new electric vehicle chargers and hydrogen stations to Canada's network.
Leverage government investments in public transit and infrastructure to support a cleaner, greener and more prosperous future. Support the switch to zero‑emission buses. Launch a procurement process and move forward with the High Frequency Rail project in the Toronto to Quebec City corridor using electrified technology. Develop a strategy to decarbonize emission‑intensive on‑road freight, and support global efforts to reduce emissions in the air and marine sectors.
Continue to put a rising price on pollution and protect Canadian jobs and competitiveness through smart carbon pricing design.
Ensure climate adaptation and mitigation considerations are integrated throughout federal government decision‑making.
Make new investments in coastal and ocean areas that have a high potential to absorb and store carbon.
Make efforts to create more jobs and achieve long‑term economic and industrial transformation towards a low‑carbon future, including through the strategic delivery of the Net Zero Accelerator Initiative.
Establish a global centre for excellence on methane detection and elimination.
Help to drive the development of Canadian clean technology companies and small and medium‑sized enterprises working in the area of decarbonization.
Establish a Pan‑Canadian Grid Council to promote infrastructure investments, smart grids, grid integration and electricity sector innovation.
Support the transformation from diesel‑fueled power to clean, renewable and reliable energy by 2030. Support territorial planning for hydroelectricity projects and other forms of renewable energy (e.g., wind and solar) and invest in renewable, sustainable, and affordable sources of energy.
Cap oil and gas sector emissions at current levels and ensure that the sector makes an ambitious and achievable contribution to meeting the country's 2030 climate goals.
Require the oil and gas sector to reduce emissions at a pace and scale needed to align with the achievement of net‑zero emissions by 2050, with five‑year targets to stay on track.
Continue to implement the Natural Climate Solutions Fund and deliver on the plan to plant two billion trees across the country over 10 years.
Green employment
Help workers and communities prosper as we move to net‑zero, including through the launch of a Clean Jobs Training Centre.
Support the future and livelihood of workers and their communities in the transition to a low carbon economy.
Climate adaptation
Continue to work to address climate change and its impacts, and chart collaborative strategies.
Finalize Canada's first National Adaptation Strategy in 2022.
Establish a new NATO Centre of Excellence on Climate and Security based in Canada to ensure Canada and its allies are prepared to respond to climate‑related threats and emergencies.
Advance work to complete flood mapping nation‑wide, support the development of a portal to provide centralized access to information on flood risks, and expand the eligibility requirements of the Canada Greener Home Grants to include more climate resilience measures.
Create a low‑cost national flood insurance program to protect homeowners who are at high risk of flooding and do not have adequate insurance protection. Develop strategies to lower insurance premiums and identify cost‑effective ways to protect communities and homes from climate impacts.
Increase forest resilience to wildfire, including training 1,000 new community‑based firefighters, investing in equipment and other measures to reduce risks from wildfire. Establish an international centre of excellence in Canada focused on firefighter training and coordination and wildfire management.
Climate communication and information
Continue to engage with Canadian to better communicate the impact of climate changes.
Work with the sports sector to find solutions to reduce its environmental footprint as well as better involve our athletes in the conversation on the fight against climate change.
Work to establish a new NATO Centre of Excellence on Climate and Security based in Canada to ensure Canada and its allies are prepared to respond to climate‑related threats and emergencies.
Develop a climate data strategy to ensure that the private sector and communities have access to data to inform planning and infrastructure investments.
Bolster inclusive economic recovery and growth that makes life more affordable for Canadians and to accelerate the transition to a net‑zero economy.
Technology
Work to ensure that Canada is a world leader in clean technology, with a focus on critical minerals and the development of a sustainable battery innovation and industrial ecosystem.
Attract investments in key areas like minerals processing, cell manufacturing and zero‑emissions vehicle parts and assembly manufacturing, and use all tools, including the Investment Canada Act, to ensure the protection and development of our critical minerals.
Help to drive the development of Canadian clean technology companies and small and medium‑sized enterprises working in the area of decarbonization.
Introduce a new Buy Clean Strategy to support and prioritize the use of made‑in‑Canada low‑carbon products and other clean technology products in Canadian infrastructure projects.
Reduce waste
Create a No‑Waste Food Fund to help all players along the food supply chain to commercialize and adopt ways to eliminate, reduce or repurpose food waste.
Implement a "right to repair" to extend the life of home appliances, particularly electronics, and require businesses to inform Canadians of the environmental impacts of consumer products.
Plastics
Continue to implement the national ban on harmful single‑use plastics.
Accelerate the implementation of the zero plastic waste action plan and achieve Zero Plastic Waste by 2030.
Require that all plastic packaging in Canada contain at least 50 per cent recycled content by 2030.
Strengthen federal procurement practices to prioritize reusable and recyclable products in support of our goal of zero plastic waste.
Continue to work to ensure that producers, not taxpayers, are responsible for the cost of managing their plastic waste.
Implement and enforce an ambitious recycling target of 90 per cent for plastic beverage containers.
Introduce labelling rules that prohibit the use of the chasing‑arrows symbol unless 80 per cent of Canada's recycling facilities accept and have reliable end markets for these products.
Establish a federal public registry requiring producers to report annually on plastics in the Canadian economy.
A new fund that will scale‑up and commercialize made‑in‑Canada technologies and solutions for the reuse and recycling of plastics.
Work on the development of a new global agreement on plastics.
Toxic and harmful substances
Support food producers who choose alternative pest management approaches that reduce the need for chemical pesticides.
Enact a strengthened Canadian Environmental Protection Act to protect everyone.
Identify, and prioritize the clean‑up of, contaminated sites in areas where Indigenous Peoples, racialized and low‑income Canadians live.
Implement a comprehensive action plan to protect Canadians from exposure to toxic flame retardants found in household products.
Introduce mandatory labelling of chemicals in consumer products; increase testing of products for compliance with Canadian standards.
Introduce legislation to end testing on animals.
Strengthen the Pest Control Products Act to ensure it supports transparency, use of independent scientific evidence and input to the decision‑making process.
Recognize the "right to a healthy environment" in federal law.
Make additional investments to increase air quality and indoor ventilation.
Agriculture
Increase support to farmers to develop and adopt agricultural management practices to reduce emissions, store carbon in healthy soil, and enhance resiliency.
Triple funding for clean tech on farms, including for renewable energy, precision agriculture, and energy efficiency.
Work with farmers and stakeholders to reduce methane and fertilizer emissions in the agricultural sector.
Water resources
Establish a Canada Water Agency and implement a strengthened Freshwater Action Plan.
Collaborate with Indigenous partners on continuing work to eliminate all remaining long‑term drinking water advisories.
Work with provinces, territories and willing municipalities on solutions to allow them a greater role in managing and regulating boating on their lakes and rivers so that they promote free access, while ensuring the safety of boaters and the protection of the environment.
Protected places and species
Ensure Canada meets its goals to conserve 25 per cent of our lands and waters by 2025 and 30 per cent of each by 2030. Establish 10 new national parks and 10 new national marine conservation areas in the next five years.
Help protect old growth forests, notably in British Columbia.
Curb illegal wildlife trade and end elephant and rhinoceros tusk trade in Canada.
Introduce legislation to protect animals in captivity.
Modernize the Oceans Act; prioritize the growth of Canada's blue economy to create opportunities for freshwater and ocean sectors and coastal communities, recognizing that Canada's blue economy must be supported by a world‑leading conservation plan.
Work to launch the next phase of the Oceans Protection Plan to continue efforts to deliver world‑leading marine safety systems, increase protection for marine species and ecosystems.
Work to introduce Canada's first‑ever Aquaculture Act.
Continue implementation of the modernized Fisheries Act.
Expand efforts by fishers and others to clean up lost and abandoned fishing gear and ocean plastics.
Sustainable cities and buildings
Accelerate the design and delivery of the next phase of the Smart Cities Challenge.
Develop and implement a National Net‑Zero Emissions Building Strategy to achieve net‑zero emissions from buildings by 2050, with interim milestones.
Develop model building codes, including publishing a net‑zero emissions building code and model retrofit code that align with national climate objectives. Require EnerGuide labeling of homes at the time of sale; transition away from fossil‑fuel home heating systems; and launch a community level net‑zero emissions homes initiative.
Continue collaboration with Indigenous partners to close the infrastructure gap by 2030, with a focus on building sustainable and affordable housing.
Launch a Low‑Carbon Building Materials Innovation Hub.
Build on the foundation of the Disaster Mitigation and Adaptation Fund and continue to seek opportunities to scale the construction of climate‑resilient infrastructure, with a particular emphasis on communities most at risk.
Corporations
Enhance and expand Canada's Responsible Business Conduct strategy and provide continued support to the Canadian Ombudsperson for Responsible Enterprise to ensure Canadian companies and Crown corporations uphold the highest environmental and social standards of corporate governance.
Continue the modernization of procurement practices so suppliers of goods and services are required to apply the highest ethical and sustainability standards across their supply chains.
Support clean economic growth by prioritizing projects that demonstrate clean growth outcomes, and promote the development and adoption of clean technologies, green clusters and job growth, including zero‑emissions vehicles and circular economy initiatives.
Continue to develop a new national benefits‑sharing framework to ensure that First Nations and Métis Nation communities directly benefit from major resource projects in their territories, and that Inuit communities benefit from major resource projects in Inuit Nunangat.
Eradicate forced labour from Canadian supply chains and ensure that Canadian businesses operating abroad do not contribute to human rights abuses.
Provide support to the Taxpayers= Ombudsperson for their study to address the concerns of charitable organizations, so that no equity‑deserving organization is subject to bias. This study is of interest to environmental groups which have been threatened with loss of their charitable status.
Two other aspects of the current round of mandate letters are worth noting. First, many teams of ministers have been set up, so that one will lead and others will assist. The last government was criticized for having good ideas but not making much progress on implementation. Assigning responsibility to a team rather than to an individual minister may well prove effective in getting things done.
Second, every minister's mandate letter requires the minister to respond to the Prime Minister with a proposed approach for the delivery of the mandate commitments, including priorities for early implementation. The letters also require ministers to present a regular public report on progress toward these commitments. We look forward to those progress reports.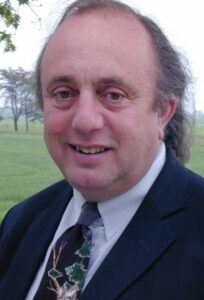 Colin Isaacs is a chemist with practical experience in administration, a municipal council, the Ontario Legislature, a major environmental group, and, for the last 33 years, as an adviser to business and government.
He is one of the pioneers in promoting the concept of sustainable development for business in Canada and has written extensively on the topic in the popular press and for environment and business platforms.