More warm weather and more frequent extreme weather events are among the predicted outcomes of climate change due to human-generated fossil fuel emissions. In Canada — which is projected to warm at about twice the rate as the global average for a range of climate scenarios — provinces such as British Columbia are already experiencing the devastating impacts of climate change.
Yesterday, the B.C. government declared a provincial state of emergency to mitigate impacts on transportation networks and the movement of essential goods and supplies, and to support the provincewide response and recovery from the widespread damage caused by severe flooding and landslides.
Environmental experts have been reporting on the interconnection of extreme weather events for years, most recently in the  sixth report of the United Nation's Intergovernmental Panel on Climate Change (IPCC) — which has been called a "code red for humanity."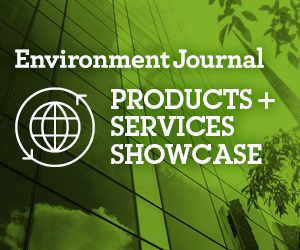 The state of emergency gives agencies, such as the Ministry of Transportation and Infrastructure, Emergency Management BC, the RCMP and others the ability to use extraordinary measures to protect people and communities. Image credit: B.C. Ministry of Transportation and Infrastructure.
With heat comes wildfires (such as the massive wildfire devastation that occurred in Lytton, B.C. this summer), and with wildfires come changes to the soil that can exacerbate the effects of heavy rainfall. These climate-change-related extreme weather events are connected: with intense heat comes wildfires, and with wildfires come changes to the soil and vegetation that can influence the effects of heavy rainfall.
According to data from Environment and Climate Change Canada data, 20 communities across B.C. have experienced record rainfall recently, including Abbotsford, Langley, Nanaimo, Vancouver, and Victoria. For some communities, those are historic records.
"Provincial, federal and local governments are working with emergency personnel to make sure people and communities get the help they need as they work through yet another natural disaster. This provincial declaration of emergency will ensure the transport of goods, and essential and emergency services," said B.C. Premier John Horgan.
Mike Farnworth, Minister of Public Safety and Solicitor General, made the declaration based on the recommendation from the Ministry of Transportation and Infrastructure and Emergency Management BC.
"This provincewide declaration will help us with the challenges ahead as we recover from the utter devastation that's been caused by this natural disaster," said Farnworth. "Getting our rail and roadways back up and in operation is a top priority, and the declaration will enable us to put the resources in place to make that happen."
The state of emergency is initially in effect for 14 days and may be extended or rescinded as necessary. The state of emergency applies to the whole province and ensures federal, provincial and local resources can be delivered in a coordinated response to protect the public, which remains the provincial government's top priority.
There are approximately 17,775 people evacuated due to impacts from the flooding, with 5,918 properties on Evacuation Order, and 3,632 properties on Evacuation Alert.
The federal government has responded to and accepted British Columbia's requests for assistance. In the coming days, additional federal personnel and resources will be arriving in B.C. to provide assistance.