McGill University in Montreal, Quebec has announced the launch of the McGill Centre for Innovation in Storage and Conversion of Energy (McISCE). The new centre will unite McGill's world-leading expertise in energy storage and conversion technologies, and specifically targets these areas as the missing enablers in the emerging movement toward a green economy.
Hosted by the Faculty of Engineering and building on the McGill Sustainability Systems Initiative (MSSI), the McISCE will draw its expertise from multiple departments in the Faculty of Engineering, as well as diverse researchers in the Faculty of Science, Desautels Faculty of Management, and other departments such as Natural Resource Sciences and Economics.
Relying on the interdisciplinary nature of its research core, the McISCE will explore design, prototyping, validation, closed-loop utilization of critical elements, commercialization of sustainable technologies and enviro-socioeconomic impacts, with a particular focus on the full lifecycle of proposed solutions as per the circular economy paradigm.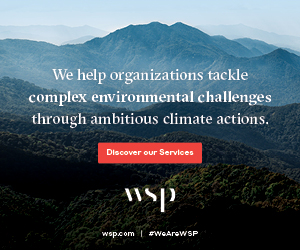 The McISCE will aim to be inclusive, equitable, and diverse, all of which are factors in producing comprehensive and socially acceptable technological solutions. A major public outreach component will also be an integral function.
Electrification of everything will dramatically increase demand for energy storage and conversion, from advanced batteries to green hydrogen and carbon-free fuels, highlighting need for accelerated innovation efforts. Credit: McGill University.
"The time has long past for the wide array of McGill research talent to work in a coordinated and united fashion," said Sylvain Coulombe, professor and co-leader of the McISCE. "The problems we face as a society are too complex for researchers to approach individually. Combining the strength of our network will yield far better results."
The McISCE has already attracted a cohort of some 30 researchers from Faculties across McGill and has opened partnership discussions with some of the key energy players in Québec and Canada. There are also plans to coordinate research activities with other universities and institutes in Québec and internationally.
"Sustainability is a key objective of the University," explained Martha Crago, vice-principal of research and innovation. "Given the complex problems related to developing novel renewable energy storage and conversion technologies, launching this centre is not only logical but absolutely imperative."
For further information, visit www.mcgill.ca/mcisce