Michael Mondshine has joined Stantec, a global leader in sustainable design and engineering, as Vice President of Sustainability, Energy, and Climate Change and a member of the firm's Environmental Services (ES) leadership team.
Mondshine joins Stantec after nearly 30 years of experience as a business leader and technical consultant in greenhouse gas accounting, policy development, mitigation, resilience, and adaptation for firms based in the United States and Canada with global reach. He began his career in 1993 as an energy industry specialist at Leidos—formerly known as Science Applications International Corporation—before moving to WSP in 2014.
As a collaborative leader in sustainability, Mondshine has been recognized for his achievements at past career stops. The Intergovernmental Panel on Climate Change (IPCC) acknowledged him for his contributions to the IPCC's Nobel Peace Prize it received in 2007.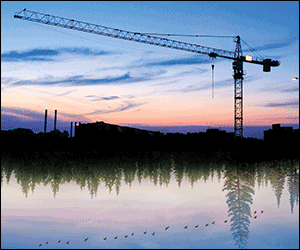 Michael Mondshine, Stantec's Vice President of Sustainability, Energy, and Climate Change. Credit: Stantec.
"I am excited to welcome Michael to the ES Team," said Susan Reisbord, executive vice president of ES. "Michael is an internationally recognized expert in the fields of energy, sustainability, and climate change. His wealth of knowledge will help us grow our Environmental, Social, and Governance (ESG) advisory business. We will leverage his extensive experience providing comprehensive ESG solutions to Fortune 500 companies, the public sector, and non-governmental organizations."
"I am excited to be joining Stantec at this time," said Mondshine. "It will take legions of experts across a wide swath of domains to secure the just and sustainable future that is an economic and social imperative. I believe that in Stantec, I have found a critical mass of talented staff with a depth of knowledge and corporate culture to make a global impact."
Mondshine is also a member of the United Nations Framework Convention on Climate Change Roster of Experts. Prior to joining Stantec, he was the senior vice president and director of sustainability, energy, and climate change for WSP.
He will be based at Stantec's office in Arlington, Virginia.