Today, Minister of Environment and Climate Change, Steven Guilbeault, and Minister of Health, Jean-Yves Duclos, published final regulations to prohibit single-use plastics including: checkout bags; cutlery; foodservice ware made from or containing problematic plastics that are hard to recycle; ring carriers; stir sticks; and straws (with some exceptions).
The ban on the manufacture and import of these harmful single-use plastics, barring a few targeted exceptions to recognize specific cases, will come into effect in December 2022. To provide businesses in Canada with enough time to transition and to deplete their existing stocks, the sale of these items will be prohibited as of December 2023. The Government will also prohibit the export of plastics in the six categories by the end of 2025, making Canada the first among peer jurisdictions to do so internationally.
"We promised Canadians we would deliver a ban on single-use plastics. Today, that's exactly what we've done. By the end of the year, you won't be able to manufacture or import these harmful plastics," said Guilbeault. "After that, businesses will begin offering the sustainable solutions Canadians want, whether that's paper straws or reusable bags. With these new regulations, we're taking a historic step forward in reducing plastic pollution, and keeping our communities and the places we love clean."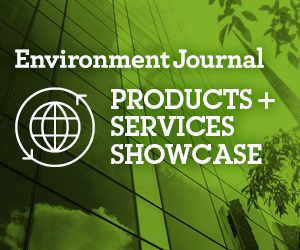 Over the next decade, this world-leading ban on harmful single-use plastics will result in the estimated elimination of over 1.3 million tonnes of hard-to-recycle plastic waste and more than 22,000 tonnes of plastic pollution, which is equivalent to over a million garbage bags full of litter.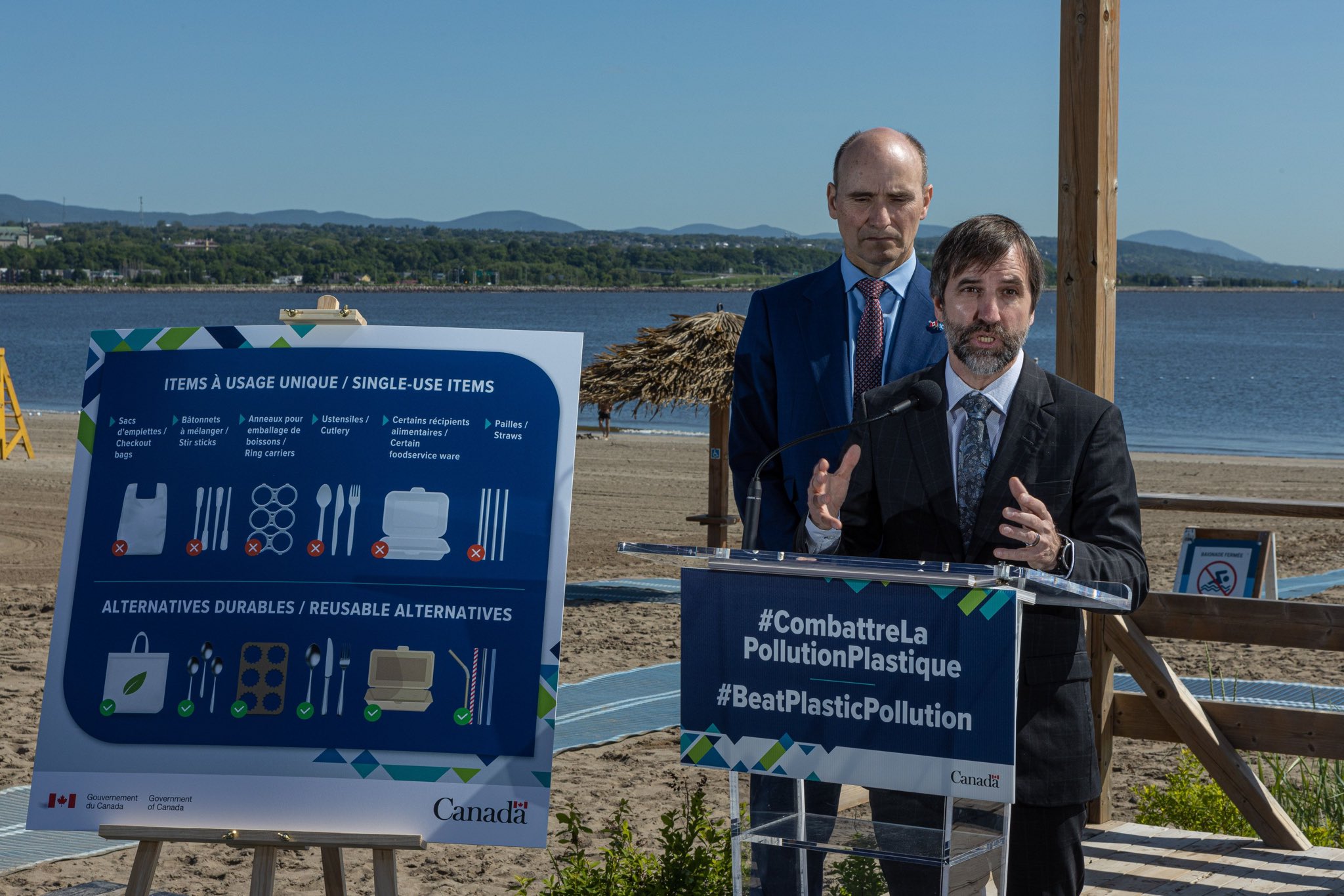 Canada's Federal Environment Minister announces national ban on single-use plastics. Credit: Steven Guilbeault/Twitter.
This measure is an important contribution to Canada's ongoing comprehensive agenda to address plastic waste and pollution, putting Canada among world leaders in fighting plastic pollution and will help to meet the commitments of the Ocean Plastics Charter and the United Nations Sustainable Development Goals (SDGs).
In Canada, up to 15 billion plastic checkout bags are used every year and approximately 16 million straws are used daily. Single-use plastics like these make up most of the plastic litter found on shorelines across Canada.
In early summer, the Government will begin to consult on approaches to a federal public plastic registry and the development of labelling rules that would prevent the use of the chasing arrows symbol on plastic items unless at least 80 percent of recycling facilities in Canada accept them and they have reliable end markets. This paper will also present a proposal for comment on the labelling of plastic items regarding their ability to be composted.
Several environmental organizations are pleased to see this ban come to fruition.
"We applaud the government for making these single-use plastic bans a reality. They're coming in a year earlier than the draft regulations suggested and now include a ban on the export of these harmful products to other countries. These are welcome developments that reflect the expectations of Canadians and environmental groups like Environmental Defence," said Karen Wirsig, plastics program manager at Environmental Defence.
Similarly, Oceana Canada has been advocating to reduce plastic pollution, meeting with decision makers, publishing reports on the state of plastic and putting forward science-based recommendations to achieve zero plastic waste.
"Today's announcement ensures that Canada is embarking on a true transition away from unnecessary single-use plastics; this victory means that billions of plastic items each year that otherwise could have threatened sea life like whales and turtles will no longer be adding to the global plastic disaster," said Anthony Merante, plastics campaigner at Oceana Canada. "We will continue working with Canadians and the government to ensure more unnecessary single-use plastics are added to the list of banned items moving forward."
For further information, visit:
Single-Use Plastics Prohibition Regulations
To view the announcement video, click here.