The federal government is providing additional support for the installation of electric vehicle (EV) infrastructure as part of the government's commitment to build a national network of EV charging stations.
Steven Guilbeault, Minister of Canadian Heritage and Member of Parliament for Laurier-Sainte-Marie, on behalf of Seamus O'Regan, Canada's Minister of Natural Resources, announced a $5-million investment in Quebec and New Brunswick  for the installation of 100 EV fast chargers.
"Electric vehicles play a key role in building a clean energy future, and today's announcement is another step in this direction," said Guilbeault. "Our government is thrilled to be working on advancing green infrastructure projects, with partners like Earth Day Canada, who are helping bring us closer to our goal: a zero-emission transportation sector."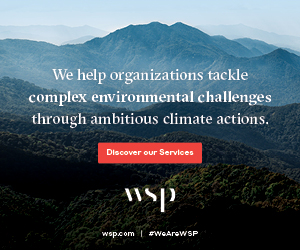 The funding will enable the Montreal-based association of Earth Day Canada to build and locate EV chargers, which will be operational by 2021, at 50 IGA grocery stores throughout the two provinces.
This investment will help encourage increased adoption of zero-emission vehicles by providing residents with more options to charge their vehicles in a variety of locations.
Federal funding is provided through Natural Resources Canada's Zero-Emission Vehicle Infrastructure Program, which is a part of the government's ambitious target to have all new passenger vehicles sold in Canada be zero-emission vehicles by 2040.
The Government of Canada has provided over $600 million to help make EVs more affordable and to support the establishment of a coast-to-coast network of fast chargers as well as charging in more localized areas, such as retail stores, apartment buildings, on-street and workplaces.
This investment also includes establishing hydrogen stations in metropolitan centres. The infrastructure resulting from these investments will ensure that people can drive and charge their vehicles across Canada. Funding will also support the demonstration of next-generation charging technologies as well as the development of enabling codes and standards.
The government continues to support green infrastructure projects that will create good jobs, advance Canada's green future and help us achieve net-zero emissions by 2050.
"IGA merchants have been committed to the environment for many years. Twelve years ago we established the Fonds Éco IGA,  and we've provided more than $12 million for environmental projects in all the regions of the province of Quebec," said Luc Daigle, president of IGA and Daigle food markets. "Contributing to the installation of charging stations in our supermarket parking lots is another way to do our share while simplifying our customers' lives."
For further information:
Electric Vehicle and Alternative Fuel Infrastructure Deployment Infrastructure
Zero-Emission Vehicle Infrastructure Program