Over the past several months, REGENESIS, a global leader in remediation services, has evaluated its strategy in Canada with a focus on better supporting soil and groundwater remediation efforts. This evaluation led to a decision to provide direct access to the company's technical and customer service teams, who draw from their collective experience on over 26,000 remedial projects globally.
Since 2007, REGENESIS has worked through a distribution model across Canada but recent changes to the corporate structure have been announced.  The company has experienced growth over the past several years in the United States and Europe, due to a combination of innovative technologies and high level of technical support. The company attributes this increase in both the size and complexity of remediation efforts to its team of engineers and scientists working directly with clients to find the best approach to achieve remedial goals with speed and certainty.
"This direct interaction with clients for both technical support and customer service was the primary reason to move away from a distribution model in Canada. The benefit to our clients will be direct access to our REGENESIS technical staff and our customer service team," said Rick Gillespie, senior vice president, North America, REGENESIS and Land Science. "This direct approach has already been proven with our Land Science division providing vapor intrusion mitigation solutions across Canada for the past several years. Our REGENESIS team looks forward to providing direct technical and customer service support for bids, order processing and shipping for projects across all 13 provinces and territories."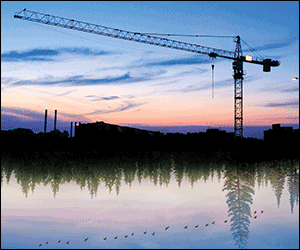 Effective immediately, all queries for technical support, order processing and customer service issues should be directed to the following contacts.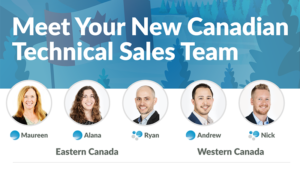 Maureen Dooley
REGENESIS Director of Strategic Projects
mdooley@regenesis.com
(781) 223-5201
Soil and Groundwater Remediation – MB and all provinces east
Alana Miller
REGENESIS Northeast District Manager
amiller@regenesis.com
(646) 838-2926
Soil and Groundwater Remediation – MB and all provinces east
Andrew Punsoni
REGENESIS Northwest District Manager
apunsoni@regenesis.com
(503) 504-1399
Soil and Groundwater Remediation – SK and all provinces west
Ryan Miller
Land Science East Region Manager
rmiller@landsciencetech.com
(201) 388-0984
Vapor Intrusion Mitigation – MB and all provinces east
Nick Mjolsness
Land Science West Region Manager
nmjolsness@landsciencetech.com
(469) 540-8179
Vapor Intrusion Mitigation – SK and all provinces west
For further information, click here.
Featured images from REGENESIS.