Charlottetown Rural High School recently became the first Ducks Unlimited Canada (DUC) Wetland Centre of Excellence in Prince Edward Island. School alumni, teachers, students and DUC representatives as well as many generous donors joined together to celebrate decades of work on conservation education at the school and the new partnership.
"Educating young people, our future leaders, on the benefits of wetlands, habitat conservation and the environment is very important. Engaging students through action is an excellent complement to the robust curriculum of the Public Schools Branch," said Brad Trivers, Minister of Environment, Water and Climate Change.
Charlottetown Rural is now part of a national network of schools and community partners that engage students in wetland conservation. For this wetland program the Heritage Creek wetland and trail system will be the classroom and Island Nature Trust is the educational partner.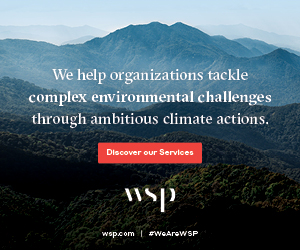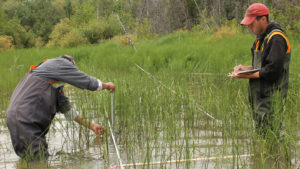 DUC currently has 23 centres of excellence across Canada with more than 750 students engaged in wetland studies and conservation projects. The program helps motivate students to support wetland conservation through their own projects in their communities. Students take action by monitoring water quality, banding birds, installing nest boxes, planting trees, building boardwalks and trails.
Tom Duffy, manager of Atlantic Canada operations for DUC, is an alumnus of Charlottetown Rural. He noted the school has been offering a course in conservation for 50 years. The program has shaped many students into conservationists with strong environmental ethics.
"What we hope students take with them is why they need to consider the environment in every future decision they make in their future, whether they go into construction, banking, politics or teaching," said Duffy.
For further information, click here.
Photo credits: Ducks Unlimited Canada