As COP15 on Biological Diversity comes to an end, various decisions have been made in Montreal by world leaders to preserve nature and stop its degradation. The newly adopted framework has the ambition to protect 30 per cent of the planet and of degraded ecosystems by 2030. But if previous targets agreed at COP10 in Aichi, Japan, have not been met, how can we make sure that this time will be any different?
"This Earth is your Mother, said the Creator to the first man and woman. Always care for Her and She will always care for you," said Elder Charlie Patton, a Mohawk Elder, to journalists and world leaders at the opening of the Nature and Culture summit.
"Our Mother is suffering," he added. "She is feverish and sick. We need to get back into a place where we care for our Mother, where we see Her as our Mother and not a piece of land that we can buy and sell."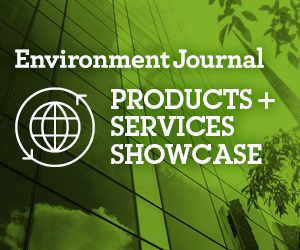 His analysis is not surprising, nor new. Time and time again, scientists have been publishing alarming reports about the state of our planet. In November during the COP27 about climate change in Egypt, world leaders decided that richer nations will give money to developing nations to help them recover from the damage and economic losses wreaked from ongoing climate change impacts. In October, the Institute of Zoology in London highlighted a 69 per cent plunge in wildlife populations over the past 48 years in their Living Planet Report.
This conference is another global attempt at fixing the damages done on ecosystems in the past and present. During the Nature and Culture summit, most speakers emphasized the need to recognize the key role of Indigenous peoples and local communities in the protection of the biodiversity across the globe. The protection of nature is intrinsically linked to the protection of cultures and people.
A promising framework
As Elizabeth Maruma Mrema, the executive Secretary of the Convention on Biological Diversity, explained "although Indigenous Peoples constitute approximately six per cent of the world's population, they represent the most significant proportion of global linguistic and cultural diversity. Similarly, their territories that account for around 20 per cent of the land overwhelmingly contain the most sustained biodiversity."
For her, the cultural and biological agendas are complementary and the artificial separation of these has accelerated the loss of cultural and biological diversity. During the summit, she announced that the Post-2020 Global Biodiversity Framework will recognize the importance of Indigenous Peoples and local communities and will probably create a global fund to help them maintain and restore nature's biodiversity.
And, indeed, the Kunming-Montreal Post-2020 Global Biodiversity Framework – which was adopted on Monday – recognizes the fundamental role of Indigenous Peoples and asks developed countries to mobilize US $30 billion in international finance for biodiversity efforts in developing countries by 2030. This framework will guide the world's efforts to stop biodiversity loss and the degradation of nature.
But as promising as it sounds, how many governments will actually respect it?
"We need to protect the culture and traditions of different ethnic groups," stated Huang Runqiu, the Chinese Minister of Ecology and Environment, while in his country the rights of various ethnic groups. For instance, the Uyghurs have not been respected according to a report published in August by the United Nation.
Stephen de Boer, the assistant Deputy Minister for the Canadian International Affairs, branch of Environment and Climate Change, declared that "the key to restore our balance with nature in Canada is close collaboration and partnership with First Nations, Inuit and Métis". But in the past, as per government research on honouring treaties, the "partnership" has been at the cost of Indigenous Peoples.
Leading with Indigenous Peoples and local communities
During the summit, the participants agreed that to ensure that the past is not to be repeated and that all human rights are respected, the decision making process cannot solely rely on the political systems that broke earth's biodiversity in the first place.
For instance, Canadian Prime Minister Justin Trudeau announced that the country will support four Indigenous-led conservation initiatives with $800 million over seven years.
"These projects will make sure that Canada will achieve its goal of protecting 30 percent of land and water by 2030 by incorporating Indigenous knowledge, derived from their experience as guardians of the land, water, and ice," explained de Boer.
"It's important to ensure that, for every activity and decision that is made about waters and lands, Indigenous Peoples are concerted and included in those discussion. A real transformation requires an ethical change to live in harmony with Mother Earth," emphasized Lucy Mulenkei, co-chair of the International Indigenous Forum on Biodiversity.
For the vice president for International Affairs of the Inuit Circumpolar Council, Herbert Nakimayak, it is crucial that "Indigenous rights and world views guide the planning and decision making through all stages".
As Elder Charlie Patton asked: "What will happen when the lungs of our Mother won't work anymore? How much air will we breathe then?"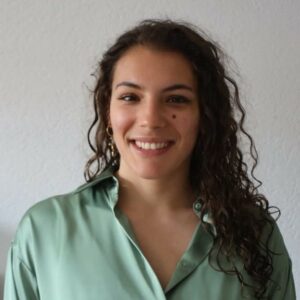 Andreia Portinha Saraiva is a freelance journalist from Switzerland currently spending time in Canada. EJ's Next Gen Perspectives column helps provide an inclusive look at the various voices involved in the environment industry.
Featured image credit: Unsplash/Shane Rounce.
For more highlights and images from COP15, click here.