Newly released reports show that the Government of the Northwest Territories (GNWT) has taken action to address the climate crisis and make energy more secure, reliable, and sustainable in 2020-2021.
GNWT's progress is highlighted in four reports: Responding to Climate Change: Overview Report 2020-2021; NWT Climate Change Action Plan Report 2020-2021; Northwest Territories Energy Initiatives Report 2020-2021; and, the NWT Carbon Tax Report 2020-2021.
"Climate change is the most critical challenge we face — one we have been experiencing for over a decade in the territory. We continue to work with our partners to mitigate and adapt to climate change and increase resilience in NWT communities," said Shane Thompson, GNWT's Minister of Environment and Natural Resources.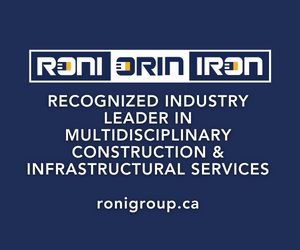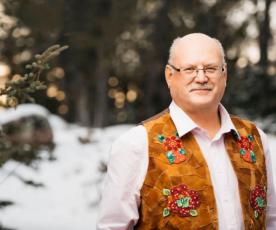 Shane Thompson, GNWT's Minister of Environment and Natural Resources.
The overview report summarizes the GNWT's activities to address climate change. Highlights from implementation this year include:
The GNWT invested approximately $55.6 million from April 1, 2020 to March 31, 2021 to address climate change.
GNWT-led actions reduced GHG emissions by an additional 3.6 kilotonnes (kt) of carbon dioxide equivalent (CO2e).
In January 2021, the NWT became one of the first Canadian jurisdictions to include climate change considerations in key Executive Council and Financial Management Board decision making instruments.
The NWT Carbon Tax increased to $30 per tonne of GHG emission in July 2020 from $20 the year before.
The GNWT funded 15 new climate change-related positions across five departments.
The NWT Climate Change Council was established in March 2021 as a forum for information sharing, collaboration and engagement between Indigenous governments and Indigenous organizations, communities, and the GNWT, with input from youth, Elders, and other stakeholders.
Key initiatives were advanced to reduce GHG emissions, transition to a lower carbon economy as well as support secure, affordable and sustainable energy in the NWT, including:

The Inuvik Wind Project moved into the final design phase and construction is planned to start in 2021-2022. This project will install a single 3.5-megawatt wind turbine, a small battery storage system, a six-kilometre access road and a distribution line to reduce GHG emissions and support a secure grid in Inuvik.
The GNWT continued consultation with Indigenous governments and Indigenous organizations and stakeholders, prepared for the regulatory processes and secured $60 million in funding for the 170 km transmission line project to bring surplus hydropower from the Taltson system to Fort Providence, Kakisa, and Dory Point.
The Arctic Energy Alliance, with support from the GNWT, provided over 2,700 rebates totaling over $2 million to save 1,900 megawatt-hours of electricity and reduce GHG emissions by 1,300 tonnes.
The GNWT's climate action is guided by three initiatives:
Climate Change Strategic Framework and Climate Change Action Plan
2030 Energy Strategy and Action Plan
NWT Carbon Tax Initiative
Broadly, these initiatives seek to address four overarching needs:
Ensure the territory is better adapted to respond to climate impacts.
Reduce greenhouse gas emissions to work towards emissions targets.
Work to incentivize climate-conscious approaches to life and business.
Ensure that energy is secure, affordable, and sustainable.
This work includes research to better understand what actions need to be taken to achieve these goals in the northern context. GNWT works with Indigenous governments and Indigenous organizations, federal and community governments, NGOs, industry, and many other stakeholders to deliver on these initiatives.
"The 2030 Energy Strategy is the NWT's map to a lower-carbon future as the GNWT and its partners work to address climate change in the North," said Diane Archie, NWT's Minister of Finance. "While that work is far from over, the $38 million the GNWT invested to support that Strategy in 2020-2021 had positive impacts in the territory as we continue to realize the Strategy's vision and contribute to the environmental, social and economic well-being of the NWT and its residents."
According to Caroline Wawzonek, GNWT's Minister of Finance, the carbon tax is a made-in-the-North approach to carbon pricing that minimizes the financial impact on NWT residents and businesses while still ensuring the territory is doing its part to fulfill our commitments under the Pan-Canadian Framework on Clean Growth and Climate Change. The carbon tax is a key component of the GNWT's Climate Change Strategic Framework.
The average surface temperature in the Northwest Territories has risen by about two degrees since the 1940s, more than twice the worldwide average increase.
For further information, the complete reports can be found here:
Featured image: wind solar project in Oldman, GNWT. Credit: Hemmera.