Yesterday Ontario's Minister of Finance Peter Bethlenfalvy released Ontario's 2023 Budget: Building a Strong Ontario. It is a plan that navigates ongoing global economic uncertainty with a targeted approach to addressing today's challenges while aiming to provide a strong fiscal foundation for future generations.
"Ontario's economy remains resilient, but the road ahead continues to be uncertain," said Minister Bethlenfalvy. "Our government has the right plan to navigate these challenges. We are building Ontario so we can have a strong economy for the future and the infrastructure needed to support growth across the province."
Ontario's 2022–23 deficit is projected to be $2.2 billion — $17.7 billion lower than the outlook published in the 2022 Budget and $4.4 billion lower than the outlook published in the 2022–23 Third Quarter Finances. However, the deficit won't be eliminated altogether until 2024-2025.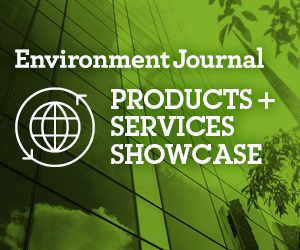 Highlights of the budget include:
Launching the new Ontario Made Manufacturing Investment Tax Credit, which would provide a 10 per cent refundable Corporate Income Tax credit to help local manufacturers lower their costs, invest in workers, innovate and become more competitive.
Advancing Ontario's Critical Minerals Strategy, which supports better supply chain connections between industries, resources and workers in Northern Ontario and manufacturing in Southern Ontario, including Ontario-based electric vehicle (EV) and battery manufacturing. The government is investing an additional $3 million in 2023–24 and $3 million in 2024–25 in the Ontario Junior Exploration Program to help more companies search for potential mineral deposits and attract further investments in this growing sector. The government is also continuing work to build the roads to the Ring of Fire.
Attracting over $16 billion in investments by global automakers and suppliers of EV batteries and battery materials, to position Ontario as a global leader on the EV supply chain, even before the most recent announcement for a subsidiary of Volkswagen AG to establish an EV battery manufacturing facility in St. Thomas, Ontario.
Continuing to relieve gridlock, create jobs and connect communities by starting construction on key infrastructure projects, including the bridge crossing over the future Bradford Bypass, the next phase of construction for the new Highway 7 between Kitchener and Guelph, continuing work to widen Highway 401 from Pickering through Eastern Ontario, as well as moving ahead with plans to build Highway 413.
Providing $224 million in 2023–24 for a new capital stream of the Skills Development Fund to leverage private-sector expertise and expand training centres, including union training halls to provide more accessible, flexible training opportunities for workers.
Transportation is a key focus of this budget, including about $71 billion in spending on transit and $28 billion on highways over the next decade. With regard to highways, the government is mostly reaffirming its previous commitments. Projects noted in the budget include Highway 413 (which would pass through Halton, Peel, and York regions) and the Bradford Bypass (which would connect the Country of Simcoe and York Region); both projects have been criticized in terms of their potential environmental impacts.
Environmental Defence is a leading Canadian environmental advocacy organization that works with government, industry and individuals to defend clean water, a safe climate and healthy communities.
"It is disappointing to see that the Ontario government continues to pay lip service to tackling 'gridlock' while throwing away public money on discredited highway and sprawl schemes it knows will make motor vehicle traffic – and the resultant greenhouse gas emissions – far worse," said Phil Pothen, Environmental Defence's Ontario environment program manager. "The government's Highway 413, Holland Marsh Highway (a.k.a. Bradford Bypass) and 401 widening schemes, in particular, are nothing more than public subsidies for car-dependent sprawl in Caledon, East Gwillimbury and the outer reaches of Durham that will destroy vast swathes of farmland and habitat."
Adds Pothen: "While we are relieved to see that the Ontario government has not fully abandoned plans for Transit Oriented Development around major transit stations, its refusal to commit to any significant increase in funding for infrastructure like new and expanded schools, beyond what was allocated in previous budgets, casts doubt on whether it actually intends or expects to see much-needed densification happen. It seems calculated to provoke opposition to the new housing in existing neighborhoods that we desperately need to curb sprawl."
Meanwhile, the Nature Conservancy of Canada (NCC) welcomes the Ontario government's additional $14-million investment in the Greenlands Conservation Partnership program.
NCC issued a statement to thank the Government of Ontario and Minister of Environment, Conservation and Parks David Piccini, for ongoing support of the Greenlands Partnership Program. The investment announced in Ontario Budget 2023 will help NCC, the Ontario Land Trust Alliance and other program partners continue to conserve Ontario's lands and waters for people and nature.
"There has never been a more important time to advance effective conservation. Our natural areas support our local communities. They provide critical habitat for species at risk. The challenges of biodiversity loss and climate change demand we deliver more conservation solutions, at scale. Because when nature thrives, we all thrive," said Mike Hendren, regional vice-president of NCC.